Veggies lovers, your search for guilt-free snacking is officially over! We'd like to introduce you to Carbucopia – vegetables that are low in carbs and super tasty. If you've been looking for a way to satisfy your cravings without overloading on carbs, your dreams have come true. From crunchy cucumbers to sweet-smelling asparagus, your taste buds will never be the same. Carbucopia is here to revolutionise the way you snack!
Contents
1. Say Goodbye to Bland Veggies: Carbucopia of Delicious Low-Carb Options
It's time to break the monotony of bland and boring veggies and fill your plate with a colourful selection of delicious low-carb options instead. From gorgeous squashes to delicate lettuces and crunchy peas, you don't have to sacrifice flavour in the pursuit of healthier eating.
Check out your Carbucopia!
Pumpkins

They are one of the most flavourful and versatile of vegetables. Use them in soups, stews or roasted.

Brussel Sprouts

These can be boiled, roasted or sautéed in a variety of flavourful sauces!

Broccoli

Add this hearty green to salads, stir-fries or your favourite Asian-inspired dishes.

Asparagus

Try this crunchy green veggie roasted, grilled or blanched. Add a squeeze of lemon juice for extra zest!

Cauliflower

This veggie is the low-carb go-to for many dishes. Try it mashed, in pizza crusts or even as "rice".
And don't forget delicious greens like lettuce, spinach, kale, bok choy and Swiss chard. Add them to salads, soups, omelettes and side dishes. The possibilities are endless.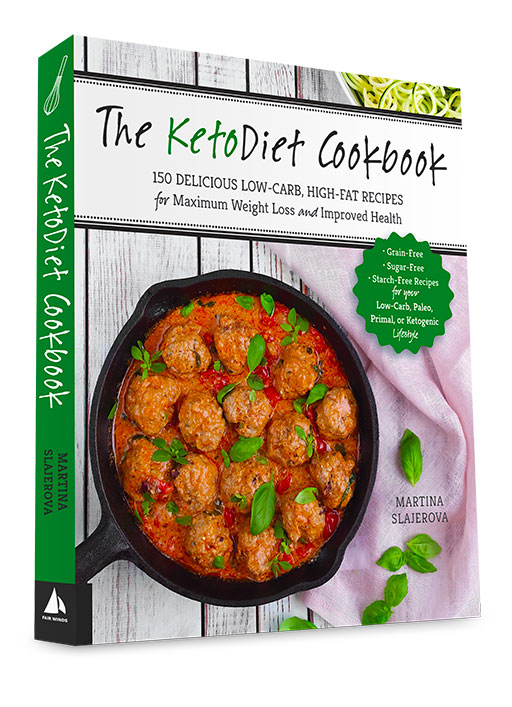 2. Stock Your Fridge with These Tasty, Low-Carb Veggies
Crisp and Refreshing Cucumbers
Cucumbers are a great low-carb veggie because they're filled with so much nutrient-rich goodness. Not only that, but they're also filled with tons of cool and refreshing flavors – the perfect pick-me-up for those warm summer days. Plus, they're an incredibly versatile vegetable that can be enjoyed any way you like. Slice them into sticks, add them to your salads, or turn them into refreshing cold soup.
Delicious Tomatoes
Tomatoes are a low-carb essential, providing a wealth of benefits no matter how you choose to gobble them up. Keep it simple by adding them to a summer salad or go for a more adventurous option like pan-frying them or grilling them for some added smokiness. The key is to embrace their sweetness and acidity so you can maximize their flavor and reap their nutritious benefits.
Nutritious Zucchinis
Who doesn't love zucchini? Whether you embellish them with a variety of spices or keep them simple with just a sprinkle of salt, these vibrant green veggies are a cinch to prepare and always hit the spot. Here's what you should do:
Slice into thin slices and roast in the oven with some garlic and olive oil
Stuff with your favorite ingredients and bake
Sautee with your favorite seasonings
If you're looking for a low-carb variety of vegetables to add to your fridge, look no further than cucumber, tomatoes, and zucchinis – all of which can do wonders for your health. So give them a try and get cooking!
3. Make Any Meal Instantly More Satisfying with Veggies High in Flavor, Low in Carbs
Enjoy Delicious and Nutritious Meals
Whether you're trying to watch your carbohydrate intake or simply want to enjoy a variety of delicious vegetables, certain veggies are your ideal nutrient-packed solution for creating delicious meals. Eggplant, Brussels sprouts, broccoli, asparagus, and cauliflower are just some of the delicious vegetables that are high in flavor and low in carbs.
These nutritious vegetables are the perfect addition to any meal. For example:
Grill up some eggplant, brush it with a little olive oil, and sprinkle on your favorite herbs for a great side dish.
Roast Brussels sprouts in the oven with garlic and salt and pepper to add some zing to your dinner.
Boil up some florets of broccoli with some chunks of red pepper for a tasty lunch salad.
Sauté asparagus in a skillet with some olive oil and red pepper flakes – an easy and delightful addition to a dinner plate.
Make a cauliflower pizza crust for a lower-carb version of your favorite pizza.
Vegetables high in flavor, low in carbs are a great way to add nutrition and variety to any meal. Swap out some traditional side dishes for these nutrient-packed veggies for flavorful new dishes. You won't be disappointed!
4. All-Star Cast of Low-Carb Veggies: Get Ready to Dig In
There's one thing about going low carb–it doesn't have to be boring! Here's the A-list of low-carb vegetables, all ready and waiting to add flavor and crunch to your meals:
Kale: Kale is full of vitamins and minerals, and with only 7g of carbs in a cup, you can rest assured that it'll never get in the way of your low-carb lifestyle. Add shredded kale to salads, or toss it into stir-fries and soups.
Celery: Celery makes a great low-carb snack, with just 2g of carbs in a cup. But it's also incredibly versatile–combine it with cream cheese or peanut butter for a snack, dice it up in salads, or add it to soups and stews for a veggie boost.
Broccoli: Broccoli is a great way to get your veggie fill with fewer carbs. With only 6g of carbs in a cup, you can enjoy this cruciferous vegetable raw or cooked–just add it to salads for crunch, or stir-fry it with your favorite flavors.
Cauliflower: Cauliflower is an incredibly versatile vegetable, and with only 5g of carbs in a cup, it's a great low-carb choice. Turn it into "rice," mash it like potatoes, or make a pizza crust with it–the possibilities are endless!
Looking to add some more variety to your meals? No problem–with a cast of low-carb veggies like this, you'll never get bored of your diet. Since all of them are low in carbs, you can enjoy them in as many combinations as you like! So get to it and start digging into these low-carb veggie superstars.
5. Let the Carbucopia Begin: Delicious Veggie Ideas for Every Meal
Decadent and delicious vegetarian meals can be created in just minutes. And we all need them when trying to eat healthier or are on the hunt for plant-based meals. With the right ingredients, anyone can whip up some amazing veggie creations. So, let the carbucopia of delicious veggie recipes begin!
Breakfast
Savory oatmeal breakfast bowl
Mixed berry smoothie bowl
Courgette muffins
Soft scrambled spinach tofu
The 'all-in' veggie sandwich
Lunch
Taco salad bowl with black beans and avocado
Aubergine and tomato veggie curry
Loaded sweet potato with black beans
Cucumber, tomato, and feta salad
Grilled veggie and halloumi wrap
Dinner
Butternut squash risotto
Veggie burger with coleslaw
Grilled vegetable quesadilla
Stuffed mushrooms
Fajita-style spiced cauliflower and chickpeas
My Answers
Q: What is Carbucopia?
A: Carbucopia is a website that researches and tries out low-carb vegetables that are high in taste. We provide reviews, recipes and cooking tips to help you get the most out of vegetables while sticking to a low-carb diet.
Q: What kind of vegetables does Carbucopia focus on?
A: Carbucopia focuses on vegetables that are low in carbohydrates and high in taste. Common examples of vegetables we focus on include mushrooms, broccoli, asparagus, cucumbers, zucchini, and green beans.
Q: What type of recipes do you provide?
A: We provide low-carb recipes for breakfast, lunch, dinner, and snacks. Each recipe includes only vegetables that are low in carbs, and we always try to use creative ingredients and flavor combinations to make sure the meal is as delicious as possible.
Q: Do I need to have a special diet to use Carbucopia?
A: Not at all! The recipes are low-carb, but they're designed to be delicious and satisfying for everyone. So, no matter whether you're trying to stick to a specific diet or just want to enjoy more vegetables on your plate, Carbucopia is for you.
Those watching their carb intake don't have to sacrifice on flavor – Carbcucopia is here to prove it! With low-carb veggies that really pack a punch, a few extra activities of portion control and you are sure to maintain a healthy diet without compromising the fun of eating. So keep those vegetables coming and enjoy the savory goodness carbs free!