Are you watching your carbs, but don't want to sacrifice the delicious flavors of your favorite summer vegetables? Don't worry – there are plenty of veggies you can enjoy without sabotaging your diet! Read on to find out which low-carb veggies pack big flavor – perfect for your next summer cookout.
Contents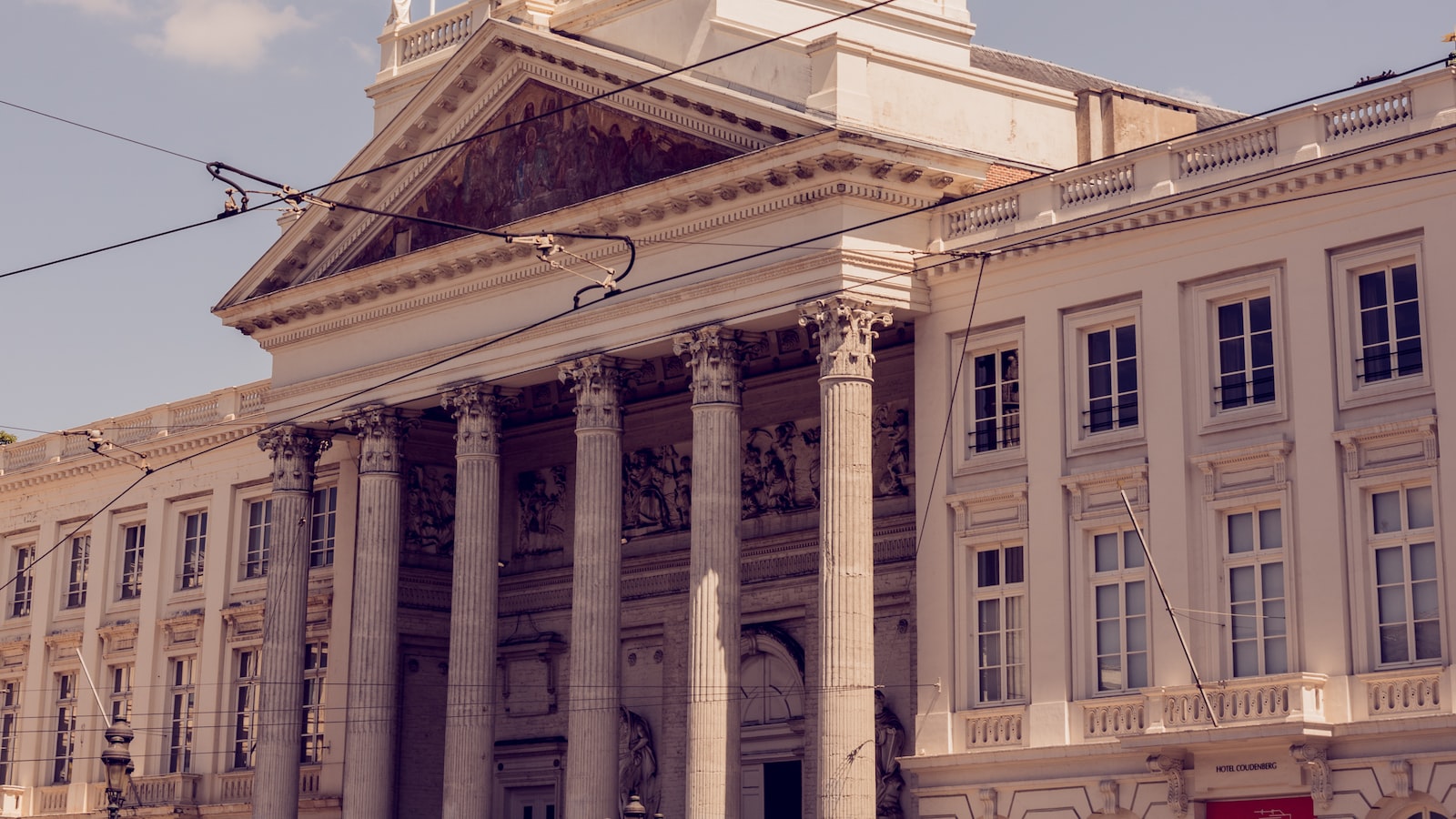 1. Flavourful Veggies to Upgrade Your Low-Carb Meals
Eating low carb doesn't mean tasteless meals! It just means that you have to get creative with finding flavorsome and nutritious activities. Here are a few of our favorite veggies to make a low-carb meal bursting with flavor.
Firstly, start with some broccoli. This superfood is packed full of vitamins and minerals, and you can dress it up in loads of ways, like smothering it in cheese sauce and toasted almonds, or adding garlic and chilli flakes for a more punchy take. The best thing is that it can be grilled, baked, boiled and even stir-fried any way you like. Another great choice is zucchini, which is very versatile and can be enjoyed raw in salads and sandwiches, or cooked and mixed into low-carb dishes.
We also recommend adding cauliflower to your low-carb cooking. Not only is it low in carbs, but it makes for a great salad topper and can also be whipped up into creamy mash. For a little extra flavour, why not roast it with herbs and spices, then add to a salad or sandwich? And to complete the meal, don't forget mushrooms – they're naturally low in carbs and full of umami goodness. Try them grilled in garlic and butter, or cooked in a stir fry, and you won't look back.
Broccoli
Zucchini
Cauliflower
Mushrooms
Not only are these veggies low-carb and full of flavour, they're packed with essential vitamins and minerals, too. So you can feel confident knowing you're giving your body all the good stuff it needs for a healthy, low-carb diet.
2. Say Goodbye to Plain Salads with These Vegetable Toppings
Gone are the days of eating lunch with a bowl of boring lettuce. We present to you, now 3 vegetable toppings to dress up your salad, and make it something to salivate over.
Roasted Vegetables: Chop your favorite root vegetables into thick slices, drizzle them with olive oil and a pinch of salt, and then slide them into a hot oven. The combination of the veg's flavor and the heat of the oven will bring out deep, full-flavored flavors in each bite.
Avocado: Not only are avocados creamy and a great source of healthy fats, but they are also excellent for adding a Southwestern flare to salads. Make your salad creamy by mashing half of an avocado and adding a pinch of salt and a few tablespoons of lemon juice.
Homemade Pickles: Learn how to make homemade pickles for your salads. All you need is cucumber slices, salt, sugar, vinegar, dill, garlic, and hot water. Add your pickles on top of your salad for an extra burst of flavorful crunch.
Not only will your salad look so much prettier, but the flavor will be taken to the next level. Spice up your salads with ingredients you already have around the kitchen, and enjoy every bite. Don't let plain salads ever come between you and lunch again – now get to pickling and mashing!
3. Spice Up Your Plate with Delicious Carb-Free Veggies
Adding veggies to your diet can be hard, especially when trying to cut carbs. But the good news is, with a little bit of effort, you can make delicious carb-free veggies that your whole family will love. Here are 3 creative and delicious ideas for what to add to your plate!
1. Zesty Zucchini Noodles
If you're looking for a carb-free and delicious noodle alternative, look no further than zucchini noodles. All you have to do is grab a spiralizer, and you can start creating zucchini noodles of any length or thickness. Add whatever seasonings you prefer, and mix and match sauces for a truly unique dish! Here are our favorite ideas:
Garlic and oregano with tomato sauce and vegan cheese
Curry powder and turmeric with creamy peanut sauce
Cumin powder and chili flakes with olive oil and lemon
2. Crispy Kale Chips
Kale chips are one of the most popular and flavorful carb-free options. All you need for this tasty snack is some kale, seasoning of your choice, and some olive oil. Make sure to rinse the kale, then pat it dry and cut off the leaves. Spread the kale on a baking sheet, drizzle with the oil, and sprinkle the seasoning. Bake it in the oven until it's crispy and golden brown. Delicious!
3. Cauliflower Rice Bowls
Cauliflower is a great addition to your carb-free diet. To turn it into "rice," you simply have to grate it or chop it finely. Then, mix it with whatever seasonings you prefer. The result is a delicious and textured rice-like dish that comes together in no time. To make it even more filling, add some grilled chicken or tofu, and for extra flavor, some soy sauce. Yum!
4. Satisfy Your Cravings for Yummy Veggies without the Carbs
Sometimes, we all need a good dose of veggie deliciousness in our lives, but thanks to pesky carbohydrates, the cravings can quickly become unpalatable. Not to worry—we have some solutions for you! Here are four ways you can satisfy your cravings without loading up on carbs.
Try cooking your veggies in a zero-carb broth. Broths made with herbs, like rosemary, thyme, and oregano, are zero carb and bring out all the amazing flavors of your favorite vegetables. Simply toss in your prepped veggies and simmer until they're cooked to perfection!
Stuff your veggies with no-carb fillings. Mushrooms, bell peppers, and zucchini are all perfect canvases for tasty, low-carb stuffing. Mix up some zero-carb ingredients, like Italian herbs, feta cheese, and garlic, and stuff those veggies to your heart's content!
In addition to the above, you can also bake or roast your veggies. Baking or roasting added deliciousness, while still keeping the carbs at bay. Plus, it's an easy and fast way to make veggies. Try roasting some onions, broccoli, and mushrooms with olive oil and garlic; or baking some cauliflower and Brussels sprouts with a sprinkle of curry powder. You won't be disappointed.
5. Ready to Get Creative with Veggies that are Packed with Flavour and Low on Carbs?
If you are looking for ways to spice up your veggie-filled meals without adding too many carbs, we have just the list for you. All the veggies listed here are packed with flavour and are low on carbs – perfect for making creative meals that are healthy and delicious.
1. Zucchini – This member of the squash family is slightly sour in taste, and can be used to prepare a variety of dishes. Use it as part of a salad, or shred it for a creative zucchini noodle dish. It also grills well and contributes a delicious layer of crunch to any meal.
2. Bell peppers – Experience a burst of various flavours as you bite into this crisp veggie. It is the perfect snack or a light side dish, filled with earthy flavour and a hint of sweetness. You can also add these bell peppers to any pasta or salad for an added burst of flavour.
3. Broccoli – This crunchy veggie is rich in Vitamin K and fibre, as well as other essential minerals. Toss it with some olive oil and garlic, and bake for an easy side dish. Alternatively, sauté the pieces until they're slightly charred. Delicious!
Cauliflower
Mushrooms
Eggplants
Tomatoes
Celery
These are some other veggies you can use to get creative and bring out amazing flavours in your meals. With a great selection of flavours, textures and colours, you will love experimenting with these veggies. Try out these ideas and don't forget to let your creative juices flow!
My Answers
Q: What are some veggies that are good for people who need to watch their carbs?
A: Veggies like cauliflower, broccoli, Brussels sprouts, cabbage, kale, spinach, celery, and bok choy are all great options for people with health conditions or preferences that necessitate low-carb meal plans.
Q: Are there any delicious recipes that can help make these veggies more flavorful?
A: Absolutely! Roasted cauliflower and Parmesan has a delicious salty flavor. Sautéed broccoli with garlic and olive oil is a zesty dish. And you can spice up simple Brussels sprouts with chili flakes. There's really no end to the amount of tasty recipes you can make with these creamy, nutty, and crunchy veggies.
Q: Are there any other benefits to eating these low-carb veggies?
A: Yes! Eating low-carb veggies helps you to keep your blood sugar balanced, and many of these vegetables are packed with vital nutrients like Vitamin C, Vitamin K, potassium, folate, and fiber. Plus, you're getting the added bonus of all the flavor without the guilt of eating too many carbs!
If you're looking to add a bit of flavor into your life, without a hefty carb-count, look no further than vegetables! Eating right has never been so delicious, and so simple. Stop depriving yourself, and start experimenting with all the wonderful flavors and textures that vegetables have to offer!