Looking for a delicious and healthy meal option? Tired of the same boring low carb dishes? Look no further! Here we have some amazing recipes for low carb chicken that will excite your taste buds and make your stomach happy! Whether you're following a low carb diet, want to create a family favorite, or just in need of a new dish, these drool-worthy recipes will do the trick.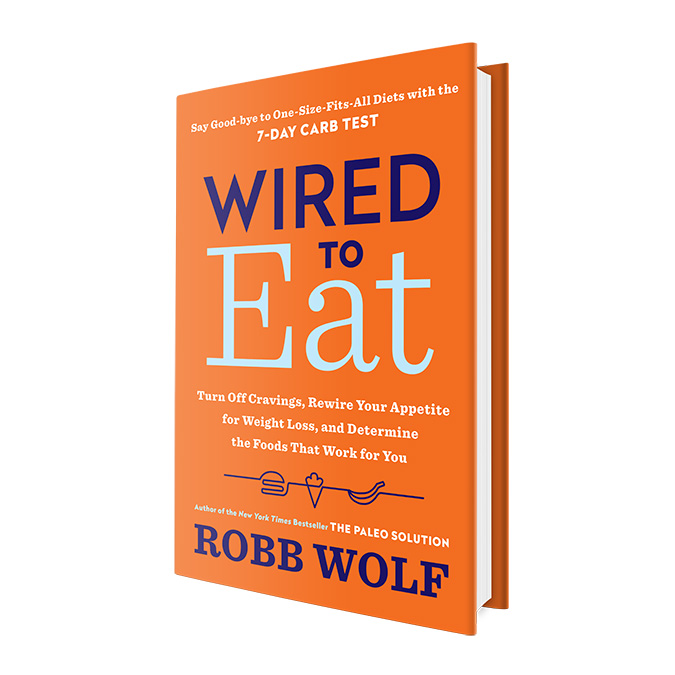 Contents
1. Yummy Low-Carb Chicken Recipes for a Healthier You!
Going on a low-carb diet doesn't mean sacrificing flavor or quality. With these simple and delicious chicken recipes, you can make meals that are packed with flavor and nutrients, plus they won't have you going over your carb limit!
Grilled Chicken with Salsa

This light and flavorful meal inspired by Mexican cuisine will keep you satisfied without the extra calories and carbs.
4 skin-on chicken thighs
1/4 teaspoon garlic powder
1/2 teaspoon smoked paprika
3/4 teaspoon salt
1/4 teaspoon ground black pepper
1 cup fresh salsa
Combine the garlic powder, paprika, salt, and pepper, and season the chicken. Grill for around 10 minutes per side, until cooked through and browned. Serve the grilled chicken with the salsa.
Crispy Baked Chicken
This crunchy and moist baked chicken recipe is an easy way to get that perfect crunch without any deep frying.
3 boneless chicken breasts
1/3 cup almond flour
2 tablespoons grated Parmesan cheese
1 teaspoon garlic powder
1 teaspoon Italian seasoning
1/2 teaspoon salt
1/4 teaspoon ground black pepper
Preheat your oven to 375 degrees F. Combine almond flour, Parmesan cheese, garlic powder, Italian seasoning, salt, and pepper in a shallow bowl. Dip each chicken breast in the mixture until fully coated. Place them on a baking sheet and bake for 25-30 minutes, until golden brown and cooked through.
2. Quick & Simple Low-Carb Chicken Meals to Satisfy Your Cravings
A low-carb diet doesn't mean no carbs at all. You can still have some carbs with wise meal choices, especially with these quick and simple cooked chicken dishes.
Getting creative with chicken makes it so much easier to eat a delicious meal in no time. Here are a few ideas for low-carb meals using just chicken and a few simple ingredients.
1. Greek Chicken Skillet – The delicious combination of feta cheese, Greek olives and artichoke hearts is flavored with garlic and oregano, making this one savory low-carb option.
2. Salsa Verde Chicken – This dish comes together in no time and easily accumulates all the Mexican flavor you need in one meal. Don't forget the avocado on top for a creamy texture.
3. Cilantro Lime Cauliflower Rice Bowl – This one-pan dish has it all, from the spicy flavor of jalapeno to the freshness of cilantro and lime. Be sure to add a protein such as chicken breast for a balanced meal.
All these easy chicken recipes will help you keep your carb count low while still enjoying the deliciousness of your meal. Can't wait to give them a try!
3. Low-Carb Chicken Dinners That You & Your Family Will Love
Struggling to come up with ideas for healthy, low-carb meals for you and your family? Chicken is a great choice due to its versatility and great taste. Here are three recipes perfect for eating with the family:
Grilled Balsamic Chicken. Marinate chicken breasts in a mixture of olive oil, balsamic vinegar, minced garlic, fresh basil and sage. Grill the chicken, and serve with a side of roasted vegetables.
Chicken Fajitas. Instead of flour tortillas, opt for whole-wheat wraps, filled with sautéed peppers, onions, chicken strips and guacamole.
Stuffed Chicken Breasts. Create a delicious stuffing by mixing peppers, onion and a few other spices, and spoon the mixture inside chicken breasts. Bake in the oven and serve with a fresh side salad.
Not only are these meals healthy, but they are incredibly tasty too! Satisfy your family's craving for something delicious, without having to worry about those pesky carbs sneaking into the dinner plate.
4. Delicious Low-Carb Recipes to Make Healthy Eating Easier
Eating healthily doesn't have to be a chore. By introducing some delicious and healthy low-carb recipes to your diet, you can transform your kitchen into a hub for nutritious, creative cuisine!
Whether you're trying to reduce your daily carb intake or make healthier meals for you and your family, here are some delicious low-carb recipes you can add to your meal plan:
Keto-Friendly Shepherd's Pie – an even healthier take on the traditional comfort dish with extra cauli-mash for that extra low-carb hit.
Slow Cooker Teriyaki Chicken – a zesty Asian-style dish that can be made with lean chicken, zoodle noodles, and fresh vegetables.
Healthy Veggie Burger Bowls – a vegetarian-friendly dish that's perfect for lunch or dinner. All you need is a veggie burger, some fresh veggies, and a pinch of salt and pepper!
With these recipes, making healthy meals has never been easier – and tastier! Give these recipes a try, and you can begin your journey to a healthier lifestyle in no time.
5. Get Ready to Add These Tasty Low-Carb Chicken Recipes to Your Weekly Meal Plans!
Healthy and delicious can go hand in hand with these five low-carb chicken recipes to add into your weekly meal plans. Chicken is a great source of lean protein, and with these recipes, it can also be packed with flavor and nourishment.
Bang Bang Chicken: This Asian-inspired dish serves up a spicy blend of peppers and Sriracha for a zesty kick. For a budget-friendly dish, use chicken thighs in place of more expensive fillets.
Herb-Stuffed Chicken: Stuffing chicken with herbs and spices is an easy way to add bold flavor without packing on extra calories. Use a combination of your favorite herbs mixed with cream cheese and parmesan.
Chicken and Veggie Stir-Fry: A stir-fry is one of the fastest, easiest meals to make and is always low-carb friendly. Sauté chicken with a variety of fresh vegetables, like bell peppers, mushrooms, and onions.
When time is tight, these low-carb chicken recipes are an excellent go-to meal for any busy day. Get creative with flavor combinations and make mealtime something to look forward to each week!
My Answers
Q: What do you mean by "low carb"?
A: Low carb generally refers to eating fewer carbohydrates compared to the average daily amount. This means eating fewer foods that are high in carbohydrates, such as bread, pasta, and rice.
Q: What are some common ingredients you can use to make low-carb chicken recipes?
A: Low-carb chicken recipes often use lean proteins, such as chicken breasts, as well as fresh vegetables, such as broccoli, kale, and spinach. Other ingredients you might find in these recipes include cheese, avocado, bacon, and nuts for added flavor and texture.
Q: What are some tips for making delicious low-carb chicken recipes?
A: First, make sure to use high-quality ingredients to get the most flavor out of your dishes. When cooking, experiment with new seasonings and spices to really add some complexity of flavor. Additionally, try using cooking techniques like roasting, grilling, or poaching to bring out the best in the chicken. Lastly, top your meals off with fresh herbs or citrus slices for added brightness.
If you're looking for a delicious and healthy low carb meal, these chicken recipes will not disappoint! We hope these recipes have given you the inspiration to try something new in the kitchen while staying healthy. Bon Appetite!