Are you trying to switch to a low-carb eating plan, but can't seem to let go of your love for classic Mexican dishes like burritos and quesadillas made with traditional flour tortillas? Don't give up just yet! Here's a guide on how you can get all the flavour of your beloved tortillas with none of the unwanted carbs. Read on for some delicious low-carb tortilla recipes that will still let you enjoy your favourite Mexican dishes – without piling on the pounds!
Contents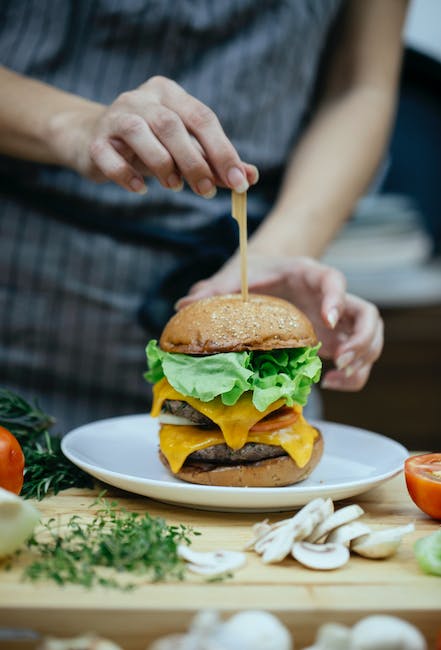 1. Spice up Your Low-Carb Tortillas with These Delicious Ideas
Keep meal times exciting with these tasty ideas for spicing up a low-carb tortilla:-
Throw in plenty of veggies – dark leafy greens, tomatoes, shredded carrots, lentils, peppers… the options are endless!
Load up on healthy fats – avocados, walnuts, olive oil, cheese, and even a dollop of Greek yogurt.
Give it kick of flavour – add a hint of spice, some fresh herbs, some chilli flakes, perhaps a dollop of pesto, or even some garlic and ginger. Spice up your life!
It doesn't have to be complicated, just let your creativity come out and make tasty combinations that will be packed with nutrition and flavour!
You could include a chicken and feta tortilla with some red pepper and oregano, or veggie chilli with kale and spring onions. There are really no limits when it comes to low-carb tortillas.
Make sure you get your taste buds tingling with sensational spices, and try out some of these delicious ideas to take your low-carb tortillas to the next level.
2. A Flavourful Alternative to Traditional High-Carb Tortillas
Tired of the same old, same old for lunch and dinner? Why not try something different and delicious? Looking for a tasty and healthy alternative to high-carb tortillas? Look no further than jicama tortillas!
Jicama is a crunchy and flavourful root that has a diverse range of uses in the kitchen. This veggie is surprisingly low-carb and, when used to make tortillas, is sure to leave your taste buds satisfied. The texture of the jicama is crisp and, with a little creativity, can be made into delicious tacos, fajitas, quesadillas, and wraps.
Here are just a few tips for making yummy jicama tortillas for your next meal:
Peel, then shred or grate – Peel the jicama before grating or shredding. This will make the texture even more valuable.
Season to taste – Add some spices to mix up the flavor. Try chili powder, cumin, and oregano for a Mexican-style taste.
Choose your toppings wisely – Opt for a variety of vegetables like lettuce, onions, peppers, tomato, and avocado. You can also add lean proteins such as chicken, salmon, or beans.
With these helpful tips, you'll be enjoying a flavourful and healthy alternative to traditional tortillas in no time. So, go ahead and give jicama tortillas a try!
3. Surprise Guests with These Tasty Low-Carb Tortilla Swaps
Are you looking for a way to surprise your guests with something that's tasty yet different? Then why not try these delicious low-carb tortilla swaps? Not only do these alternatives offer a varied option, they're also packed full of nutrition.
First off, cabbage wraps are an amazing alternative to regular tortillas. Simply shred a head of green cabbage, top it with your desired filling, and there you have it – a delicious and healthy lunch wrap. Add a sprinkle of sesame seeds and top with a homemade sauce for even more flavor.
Next, if your guests happen to be vegan or vegetarian, try coconut wraps. These are easy to make and gluten-free as well. All you have to do is puree a mixture of coconut meat, shredded coconut, and coconut water in a blender until you get a thick batter. Then spread the coconut batter onto a non-stick pan, bake, and fill with your favorite toppings.
Cheese wrap – shredded cheese, chives, parsley, and paprika.
Avocado wrap – shrimp, avocado, grape tomatoes, jalapenos, cilantro, and red onion.
Herb wrap – oregano, garlic, pepper, and shredded cheese.
Mexican wrap – black beans, shredded lettuce, diced tomatoes, and queso.
These are just a few ideas to get you and your guests started. As you can see, there is a huge array of tasty and healthy low-carb wrap alternatives that offer something a bit different. So surprise your guests with these tasty treats and reinvent your meals!
4. A Variety of Healthy Low-Carb Tortilla Fillings
If you're looking for a low-carb meal to satisfy your cravings, tortillas are an excellent choice! Not only are they a delicious vehicle to wrap up all of your favorite flavors, they are a nutritious and versatile choice. From breakfast burritos to quesadillas to tacos, there are endless possibilities when it comes to creating a meal or snack that hits the spot. Here are four ways to fill your tortilla with healthy, low-carb options:
Cheese + Veggies: Before adding in any carbs, mix up the flavors by filling your tortilla with cheese and your favorite veggies. Some ideas include spinach, mushrooms, and bell peppers.
Avocado: If you're a fan of guacamole, you'll love adding creamy avocado to your wrap. It can help to fill you up with fiber while lending some flavor to your meal too. Throw in some diced tomatoes, some jalapenos and enjoy a tasty snack that's full of healthy fats!
Protein: Adding in lean proteins like chicken, pawn, and turkey can help you stay full and energized for hours. Try pairing them with some onions, lettuce, and salsa to give your meal some zip and flavor. Another option is to stir-fry your favorite veggies and proteins together for a hearty mix that can go in your wrap.
Creating delicious and healthy wraps doesn't have to be difficult. With a variety of low-carb fillings, you can easily enjoy a nutritious meal or snack. Some extra ideas include:
Omelet fillings like egg whites, peppers, and cheese
Canned fish with tomatoes and sliced cucumbers
Ground turkey, red onion, and cilantro
Marinara sauce with mozzarella cheese
5. Craving Low-Carb Flavour? Try These Exciting Tortilla Recipes Today!
Nachos, Fajitas, and Wraps: Oh My!
With low-carb tortilla recipes, you don't have to avoid your favorite Mexican dishes any longer! From nachos to wraps and everything in between, you can now indulge your cravings while staying true to your diet. Here are some easy-to-follow recipes to help you make the most of these delicious staples:
Chocolate-Filled Nachos: Start with your favorite low-carb tortillas and cover them with melted chocolate and your favorite fruits and nuts. Bake in the oven to get a delicious crunchy treat for your next snack-time cravings!
Black Bean Fajitas: Whip up a simple and flavorful bean mixture, add it to your favorite tortillas, and top with your favorite veggies. Cook it in the oven for a filling and savory dish you won't be able to resist.
Turkey-and-Cheese Wraps: Fold up a mixture of turkey, cheese, and your favorite spices into low-carb tortillas and toss them in the oven for a quick and flavorful lunch. Serve with a side salad for a complete meal!
Whip up these simple recipes for a delicious and nutritious experience. Low-carb tortillas are the perfect way to get your Mexican-inspired fix with less guilt and more flavor. Try these exciting recipes today and start indulging in Mexican-style low-carb cooking!
My Answers
Q: What are the benefits of a low-carb tortilla?
A: Low-carb tortillas are a great way to enjoy your favourite Mexican dishes with fewer carbohydrates. They're a healthier alternative to regular tortillas, which can be high in calories and carbohydrates. Plus, low-carb tortillas are often made with wholesome ingredients like almond flour, making them a better choice for those who want to reduce their calorie and carb intake.
Q: How do I get more flavour in my low-carb tortillas?
A: There are a few things you can do. Firstly, make sure you're buying the right type of low-carb tortilla – one made with almond flour or some other whole grain alternative. These will not only be lower in carbs, but also more flavourful. Additionally, you can get creative with the toppings you use. Try adding fresh herbs, garlic, cheese or salsa to your low-carb tortillas to spice things up. Finally, don't forget to season the tortillas before cooking; a pinch of salt and a dash of chili powder can work wonders.
With just a few simple changes to the ingredients and steps you use, you can have fresh and flavourful low-carb tortillas in no time at all. So get creative and start rolling – your taste buds will thank you!