We're sure you want to save the carbs for that extra something special, right? Don't worry, you don't have to be completely deprived in the alcohol department. If you're looking to limit your carbohydrate intake but still looking for a good time, you'll be glad to know that there's an array of low-carb booze out there that's ready to be enjoyed! Let's dive right into what drinks go easy on the carbs, shall we?
Contents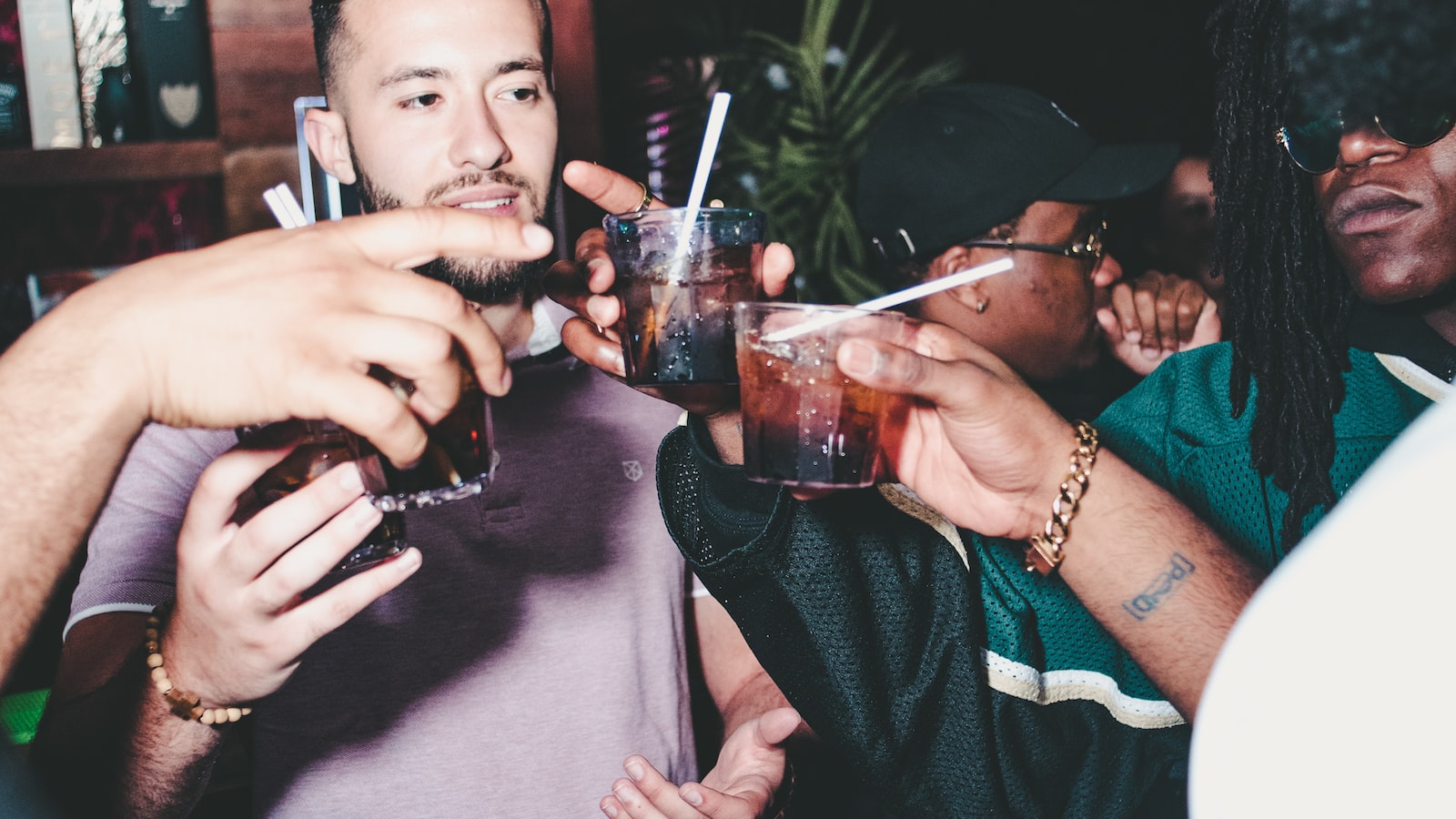 1. Ditch the Carbs and Try these Sippable Drinks!
Cutting carbs doesn't have to mean missing out on delicious drinks! Choose from these low-carb options and don't look back:
Sparkling water or seltzer
Unsweetened iced tea
Sugar-free flavored water
Unsweetened sparkling iced tea
If you prefer something sweet and creamy, try a sugar-free smoothie. For an added boost you can also add in your favorite protein powder. My personal favorite is banana and strawberry with almond milk and a pinch of cinnamon.
Coffee and tea can also be enjoyed without added sugar. Vanilla almond milk is an excellent option as a creamer if you like a little something to make your morning beverage special. You can also make iced coffee cubes in advance for a quick way to make an iced coffee.
2. Choose Your Low-Carb Booze: A Guide
What to Consider
There are plenty of choices when it comes to low-carb booze. So, before you make your selection, you need to know a few things. Alcoholic beverages have different ABV levels. That's the measurement of the alcohol content. The higher the ABV, the more alcohol is in the drink. So, when searching for low-carb options, you should look for an alcohol with a lower ABV percentage.
Next, know what's in your drink. Pay attention to anything added to the alcoholic beverage. Syrups, juices, or tonics will all add to the sugar content and can completely ruin your low-carb plan.
Low-Carb Options
Now that you've considered a few key points, it's time to choose your drink. Here are some low-carb options to get you started:
Hard liquor such as vodka, whiskey, gin and tequila.
Flavored alcohols, such as seltzer or flavored vodka.
Light beers, such as Corona Light or Heineken Light.
Wine spritzers, such as sweet red flower, or others made with zero calorie, zero carb syrups.
Mocktails and seltzers.
Getting creative is key. Don't just go for the same drink every time. Spice it up by flavoring your alcoholic beverages with zero calorie fruit infusions. Or, enjoy some infused seltzer waters, such as cucumber-lime or lemon-basil. When given the chance to enjoy a flavorful drink, you won't even miss the extra carbs. Happy drinking!
3. Cocktail Recipes to Cut Out the Carbs
As summer approaches, waves of heat come with it and so do the cravings for cocktails. But for many of us, cocktails can be packed with extra carbs and calories that can slow you down. Here are 3 low carb cocktail recipes for some summer-time fun without the guilt:
Tequila Sunrise: This classic summertime drink has a twist – it's keto-friendly! Start off with some fresh-squeezed orange juice. In a glass filled with ice, add two ounces of tequila and then top off the glass with four ounces of orange juice. Gently stir the drink until it's combined. To finish, add a splash of cream for a creamy texture. Enjoy!
Gin Mule: This refreshing version of the Russian favorite doesn't include the traditional sugary syrup. All you need are the following four ingredients: 2 ounces of gin, 4 ounces of flavored soda water, the juice of a full lime, and a handful of mint leaves. Mix all of the ingredients into an ice-filled glass and stir until all of the ingredients are blended. Garnish with extra lime and enjoy!
Margarita (On the Rocks): Margaritas aren't just for happy hour! This one is sugar-free and won't wreck that low-carb lifestyle. For the margarita, you'll need the following ingredients: 2 ounces of tequila, one ounce of lime juice, and one ounce of simple syrup (made with water and sugar-free sweetener). In a shaker, add the ingredients with some ice, Shake until it's a nice and even mix. Then, pour it over a margarita glass filled with ice and lime wedge for extra flavor. Enjoy!
4. Discover Low-Carb Alternatives to Your Favorite Boozes
You don't have to sacrifice your love of adult beverages just to stay on a low-carb diet. With more and more options of low-carb craft beers, lighter beers, and low-carb spirits there's no need to feel deprived.
Firstly, try some of the craft-beer offerings. Many craft brewers have started introducing lower-calorie, lower-carb alternatives of their favorite beers. These brews are just as tasty and are sure to hit the spot, just with a few less carbs. Plus, they may even be healthier since some use less sugar.
Secondly, lighter beers are producing some of the lowest-carb alcohol options out there. Miller 64, Bud Select, and Michelob Ultra are some of the craft light beers you can try out. And they clock in at only 64, 55, and 95 calories with 2.4, 3.2, and 2.6 carbs respectively.
Finally, you can also turn to spirits like vodka, gin, whiskey, and tequila, all of which are typically low-carb. These can be served on the rocks with club soda and lime (or simply straight) for a refreshing, low-carb alternative to everyday beers. You can also branch out and try some flavored flavored potions like flavored vodkas and other liqueurs that tend to be low carb while still being fun and unique.
So break out of the box and explore these options! Here's an unordered list of low-carb options you can choose from:
Light beers (Miller 64, Bud Select, Michelob Ultra)
Craft beers (many craft brewers have recently released lower-calorie beers)
Spirits (vodka, gin, whiskey, tequila)
Flavored spirits (flavored vodkas, flavored liqueurs)
5. Raise a Glass to Low-Carb Cheers!
Raising a glass to celebrate doesn't mean having to sacrifice your healthy eating goals. Turns out, you can still indulge in a few glasses of alcohol, while maintaining a healthy, low-carb diet. Here are five great drinks that you can serve up at your next gathering that will make your health-conscious friends cheer:
Wine: Opt for the drier styles like Sauvignon Blanc and Pinot Grigio which have around 3-4 grams of carbs per glass.
Gin and Tonic: Not only is it refreshing and classy, it's only 8-9 grams of carbs per drink.
Vodka Soda: An oldie but a goodie – this winning combination is carb-free.
If you're not ready to take the plunge on the hard stuff, there's still a few options for low-carb beers. Variants like Michelob Ultra, Corona Premier, and Natural Light are all hovering around 4-5 grams of carbs per 330 mL bottle. And if you're feeling adventurous, there's even ultra-low carb beer from Lagunitas, which sits at a whopping 1.6 grams of carbs per bottle.
So next time you want to cheers with a drink or two, try these low-carb options and be sure to savor every sip!
My Answers
Q: What is low-carb booze?
A: Low-carb booze is any alcoholic drink that is lower in carbs than the average beer or cocktail. They come in endless varieties – from light beers to wines and even liqueurs – so you can enjoy a refreshing drink without the heaps of extra carbs.
Q: Which drinks are the best option for someone looking for a lower-carb beverage?
A: Spirits are the way to go. They are by far the lowest carb-option and will give you the least amount of extra carbohydrates per serve. If you'd like more of a beverage in keeping with the occasion, light beers, wines and hard seltzers contain lesser amounts of carbohydrates.
Q: How can I find out how many carbs are in my favorite booze?
A: Most drinks will have nutritional information listed on the label, or you can always do a quick search online to find out the stats. It's an important step when looking for a low-carb option, as different brands will vary in their carb-content.
Whether you are looking for a way to lighten up your drink or quick 'n' easy drunk-food solution to your carb-filled cravings, a low-carb booze should definitely be on your radar. Now you can enjoy a few more drinks without the extra unwanted carbs. Cheers!