Sometimes it can be hard to satisfy your cravings during the colder months. Thankfully, there are a wide range of low-carb soups you can make to keep you warm and add some delicious flavour to your winter meals. Let's take a look at some warming and scrumptious low-carb soups for you to try out!
Contents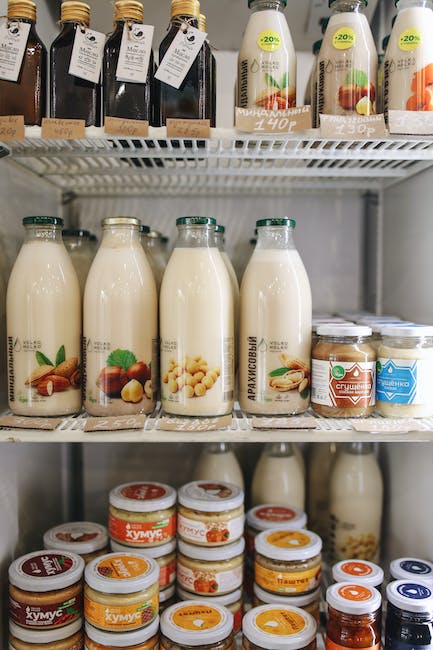 1. Soul-Warming Soups without all the Carbs
Soups with all the flavor and none of the carbs? Let's get cooking! These carb-cutting recipes are perfect if you love soup but don't want to pile on the extra carbs.
Start off with a broccoli-cauliflower soup. This low-carb recipe is packed with the perfect creamy consistency and flavor. To get that dreamy texture, blend together 1 head of cauliflower, 1 head of broccoli, vegetable broth, butter, and heavy cream. Add garlic, salt, and pepper to get the ultimate flavor boost.
What could be better than a comforting bowl of creamy tomato soup? Make a classic low-carb soup with a twist — add just a bit of cream cheese to give your tomato soup the perfect extra-smooth texture. Keep it healthy by opting for Greek or skim cream cheese, and you'll get a low-carb heavenly bowl of soup:
1 box of diced tomatoes
¼ cup of vegetable broth
1 tablespoon of butter
2 cloves of garlic, minced
2 tablespoons of cream cheese
Salt and pepper to taste
Don't forget about everything those colorful bell peppers have to offer — try some no-carb red bell pepper soup! Blend together freshly-roasted bell peppers, onions, garlic, and vegetable broth for maximum flavor. Then add in some cream and spices for the ultimate soup experience.
2. No-Carb Comfort: Hot & Delicious Soups to Enjoy
It doesn't have to be winter to whip up a batch of hot and steaming soup! Need a comforting hug without the carbs? Don't compromise on your diet goals – which are totally attainable – and get creative with these low-carb and mouth-watering soup recipes:
1. Miso Soup – Get a taste of Japan with this fragrant delight! Start with a miso paste and bring to a simmer with stock and some garlic. Add in mushrooms and any other veggies you'd like. Different types of miso paste will give you different flavors and add some tofu for a protein punch!
2. Chili Soup – Spice things up with a gnarly bowl of Southwestern flavor! Fry up some diced onion, bell pepper and garlic and let it sizzle until soft. Add in smoked paprika, some beef broth and carrots, if you please. Simmer and let the flavors disperse until you're ready to devour!
3. Cauliflower Soup – Get a dose of veggie goodness and flavor with a bit of cauliflower. Sautee some veggies of your choice in some cream (or vegan cream if you'd prefer!) and toss some fresh or frozen cauliflower florets. Grab some thyme and allow the soup to simmer until the flavors meld into one.
Soup is super warm and tasty, making it an ideal comfort food for people on a no-carb diet. Get creative with the ingredients and you'll be pleasantly surprised with the flavors you can create in a heartbeat!
3. Carb-Free Nourishment: Bursting with Flavour
Going carb-free doesn't have to be boring snacks and bland meals anymore! Now you can make nutritious and flavourful dishes that are just as satisfying. Here are some delicious carb-free ideas to perk up your meal plan:
Try grating zucchini into your favourite spring rolls. The subtle taste and crunchy texture of the courgette gives a fresh burst of flavour without using carbs. Plus, it's a great way to add more veggie into the meal.
Trade in potato chips as your go-to snack for delicious baked kale chips. The kale holds its crunch when baked, and you can season it with your favourite spices for a unique flavour.
Cauliflower is a great carb substitute in so many recipes, such as a cauliflower couscous, rice, and even mashed 'potatoes'.
These carb-free alternatives are not only tasty and flavourful, but are easy to make at home. All the ingredients are available at your local grocery store and are a great way to save time and money. Introducing some of these recipes into your meal plan will make carb-free eating a breeze!
4. Easy & Unbelievably Delicious Low-Carb Soups
Low carb diets can be daunting but they certainly don't have to be downright difficult and unenjoyable. In fact, you can create amazing meals in no time, full of flavor and low on carbs that you can enjoy. Here are four of the tastiest low carb soups that you'll love.
Cauliflower Soup: This creamy delight is a favorite among low carb enthusiasts. A delicious mix of cauliflower, heavy cream, thyme, butter, and garlic, the soup is ideal for those who are trying to watc their carb intake while still enjoying flavor-packed soup.
Broccoli Dill Soup: Loaded with flavor and nutrition, broccoli dill soup is a great way to satisfy your cravings while eating low carb. Fresh dill boosts the flavor of this soup and you won't miss the carbs at all.
Hearty Beef & Vegetable Soup: A great comfort food, this beef and vegetable soup is low in carbs but high in flavor. It includes diced beef, onions, celery, carrots, zucchini, and garlic all simmered together in beef broth.
Coconut Curried Butternut Squash Soup: A rich blend of flavors, this incredible soup features curry, coconut milk, and butternut squash with a hint of chili. The perfect combination of flavors makes this low carb soup an amazing dish.
If you're looking for a healthy way to enjoy soup, no matter what type of diet you are following, these low carb recipes can easily become staples. Serve them with your favorite crusty bread for a few extra carbs, or enjoy them as is for a light meal.
5. Satisfying Your Soul One Bowl at a Time
Though nothing can really replace human interaction, having a hearty plate of soulful food can do wonders for your mood. Whether you're looking for comfort, joy, or something to take your headspace to a warmer place – a bowl of goodness awaits.
Discovering and indulging in the rewards of different culinary combinations that come in the form of a bowl is on a league of its own. Here are some ideas of ways you can make a bowl that's sure to please:
Grains & Greens: Mix cooked grains, such as quinoa, farro, barley or rice with a variety of fresh vegetables like cooked squash, crispy chickpeas, and kale for a bowl.
Salads: Layer a variety of crunchy veggies such as cucumbers, tomatoes, and red peppers with chickpeas, cubed avocado, and feta cheese. Toss it all with a lighter dressing such as a tart lemon vinaigrette, and top with fresh herbs for a summery, filling bowl.
But don't stop there—try foraging for local ingredients to enhance your bowl. In warmer climates, seek out in-season fruits such as mangoes, berries or stone fruit, but don't forget about more unique additions too, like roasted seaweed or apple chips. In the colder months, look out for citrus, pomegranate seeds, and roasted root veggies.
My Answers
Q: What are some good low-carb soup recipes I can try?
A: Absolutely! Try some of these delicious low-carb soups to warm your soul – like a roasted red pepper and garlic soup, bacon and kale white bean soup, or a creamy asparagus and cheese soup. Yum!
Q: What are the benefits of eating low-carb soups?
A: Not only are low-carb soups healthy and comforting, but they also can help you stay on track with your diet goals. Many soups are made with healthy ingredients like legumes, vegetables, and lean proteins, meaning you won't have to worry about loading up on carbs.
Q: What can I serve with a low-carb soup?
A: If you're looking for a side to pair with your soup, something like a roasted vegetable salad or a protein-packed kale and quinoa salad would both work nicely. You could also add in some crusty bread, a few slices of cheese, or a dollop of sour cream to top off your bowl. Enjoy!
Whether you're in for a winter pick-me-up or just looking for something warm and satisfying without racking up the calories, these low-carb soups are here to offer just that. So time to grab your biggest soup bowl, your favorite toppings and dip into caloric paradise!