Looking for a delicious dinner option that won't leave you feeling weighed down? Look no further than these delicious low-carb dinners! From succulent salmon to slow-cooked beef, we've got all the recipes you need to create a mouth-watering meal that won't leave your body heavy. So set aside the buns and potatoes and enjoy some delicious low-carb dinners!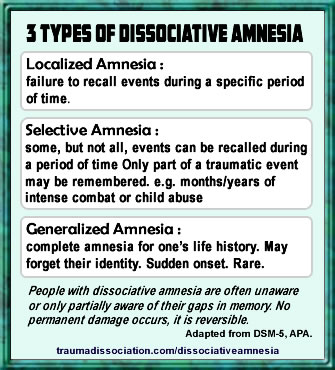 Contents
1. Say Goodbye to Boring Low Carb Dinners
! Instead, enjoy a wide variety of tasty alternatives that still adhere to your nutritional goals. Here are a few ideas to get you started:
Veggie-based pasta dishes – Swap out traditional noodles for a spiralized veggie like zucchini for a nutrient-rich, low carb meal.
Low carb salads – Load up a salad with non-starchy veggies and add extra flavor with some olive oil, herbs, and other flavorful toppings.
Protein-rich skewers – For a meal you can enjoy outside on the grill, skewer up your favorite protein and veggies for an easy and delicious meal.
Don't forget about the basics! Consider meals that you already love and replace the high-carb ingredients with low-carb versions. For instance, to make a low-carb version of meatloaf, simply use ground turkey instead of beef and use almond flour instead of breadcrumbs. The possibilities are endless, so get creative and enjoy some delicious low-carb dinners!
2. Get Creative with Savory Low Carb Mealtime Options
Sticking to a low carb diet doesn't have to be boring – with a few fresh ingredients and a little creativity, you can enjoy delicious and satisfying meals! Here are a few savory options for your next low-carb mealtime.
For a nice side dish, try spicy cauliflower. Preheat your oven to 425 degrees F. Cut a head of cauliflower into florets and spread out on a baking sheet. Spray lightly with coconut oil and sprinkle with garlic, chili powder, and smoked paprika. Roast for 15 minutes, mix them around and roast for another 10-15 minutes. Add a little lime juice or cilantro for freshness.
Main dishes don't have to be boring either. For an easy stir-fry, sauté bell peppers, onions, and carrots in a pan until softened. Add chicken or seafood and season with soy sauce, garlic, ginger, and sesame oil. Serve over cooked cauliflower rice and garnish with fresh herbs.
For a hearty soup, try roasted red pepper soup. Roast some red peppers on a baking sheet until they get a nice char and the skins are wrinkled. Place in a bowl, cover with plastic wrap, and let cool until the skins can be peeled off. In a saucepot, sauté diced onions, garlic, and jalapeño. Add the roasted red peppers, vegetable broth, and tomato paste – bring to a boil and simmer until softened. Use a hand blender or food processor to blend until smooth. Serve chilled with crispy roasted chickpeas, or warm with chopped chives and sour cream.
For a protein-packed meal, try a grilled portobello mushroom. Preheat your oven to 425 degrees F. Slice mushrooms in thin strips, place on a greased baking sheet, and sprinkle with garlic, onion, herbs, and smoked paprika. Drizzle lightly with olive oil and bake for 15-20 minutes. Serve over a bed of fresh greens, and top with a drizzle of balsamic glaze.
3. Enjoy Guilt-Free Indulgence with Low Carb Dinners
Dinner is often the hardest meal to make that fits in your diet plan. But, with low carb dinners, you can enjoy tasty treats without sacrificing flavor or nutrition. Here are some delicious recipes to help you keep your carb intake in check.
Slow Cooker Cashew Chicken. With a flavorful sauce of ginger, garlic, and bell peppers, this comforting meal is full of healthy fats and protein to keep you fuller for longer.
Three-Cheese Spinach and Zucchini Bake. What's better than three kinds of cheese? Pair it with nutritious spinach and zucchini for a dish that's as delicious as it is healthy.
Turkey and Tomato Gazpacho. Cool off with this chilled soup that's packed with protein and veggies for a light and flavorful meal that won't weigh you down.
Tip: Use vegetables like cauliflower or spaghetti squash as a substitute for pasta to cut down on carbs. Also, cut back on the amount of cheese or use low fat alternatives.
4. Easy-to-Prepare Low Carb Dinners to Get You Started
Ditching carbs can be daunting, especially when it comes to dinnertime. Whether you're embarking on a low-carb journey, or looking to mix up your meal plan, these four low-carb dinners are perfect for a weeknight meal. Here's how to get started:
1. Zucchini Lasagna
This veggie-packed lasagna is a classic Italian dish re-imagined. Instead of lasagna noodles, which are often full of carbs, zucchini noodles take their place. Top the dish with mozzarella and parmesan cheese for an extra burst of flavor. Plus, you can make it ahead of time for an easy meal.
2. Bacon-Wrapped Pork Tenderloin
For a quick and delicious dinner, wrap bacon around a pork tenderloin and bake it in the oven. Top it with herbs and spices, like rosemary and thyme, for extra flavor. The salty bacon, combined with the juiciness of the pork, makes for a perfect low-carb meal.
3. Mushroom Fettuccine
You don't have to sacrifice your favorite pasta dishes when you're eating low-carb. For this Mushroom Fettuccine, you'll use mushrooms instead of regular noodles. The mushroom "noodles" add texture and flavor, making it a great alternative to traditional pasta. Plus, you can still use all your favorite sauces and seasonings.
4. Spinach and Salmon Salad
Salads don't have to be boring when you're eating low-carb. For this dish, layer spinach, smoked salmon, avocado, and eggs on a plate. Top with herbs and spices, like dill and pepper, for extra flavor. And, feel free to throw in some other veggies, like onions and tomatoes, for added crunch.
5. Don't Be Afraid to Embrace the Deliciousness of Low Carb Dinners
Eating low carb dinners doesn't have to be boring. Instead, embrace the deliciousness of it, all while watching your waistline shrink. Here are a few tips to get you started:
Try out spices that you normally wouldn't, like curry or chili powder. These can easily take a regular meal to the next level.
Opt for fresh, lean proteins that you can cook low and slow. A perfect example is a salmon dinner marinated in garlic and butter.
Mix things up with high-fiber side dishes, such as a quinoa side salad with radishes, diced tomatoes and avocado slices.
Planet-friendly meals don't have to be bland or boring, it just takes a little creative thinking and a few key ingredients. Try homemade veggie burgers instead of ordering in. Opt for veggie-packed dishes like Minestrone soup and curried cauliflower. For an extra burst of flavor, you can even mix and match ingredients like artichoke hearts, roasted garlic, and melted butter.
Whether you're following a new diet or just trying to be more conscious of what you're eating, low carb dinners can be delicious and satisfying. With a few easy tricks, you can create tasty, healthy meals in no time!
My Answers
Q: What makes these dinner options delicious?
A: These delicious low carb dinner options are packed with flavour! From savoury stews to tasty salads, every dish is made with fresh vegetables and herbs, creating a mouth-watering combination of flavours.
Q: What benefits come with eating low-carb dinners?
A: Low-carb meals are ideal for those looking to improve metabolic health and maintain a healthy weight. Paired with regular exercise, low-carb dinners can contribute to improved overall health.
Q: What type of meals are included in this article?
A: This article features a variety of low-carb dinners, such as salmon cakes, zucchini noodles, vegetable stir fries, and more. All of these dishes are easy to make and can be tailored to suit individual preferences.
Hopefully these delicious meals have given you some fresh ideas for eating healthy. Low-carb dinners are the perfect way to keep your diet low in calories but still full of exciting flavours. Now you can enjoy delicious meals without sacrificing the taste or your waistline. Bon appetite!