Are you looking to indulge on a night out without the counterproductive carbs? Well, your boozy prayers have been answered! Here's the lowdown on low-carb boozing, so you can swig and sip worry-free!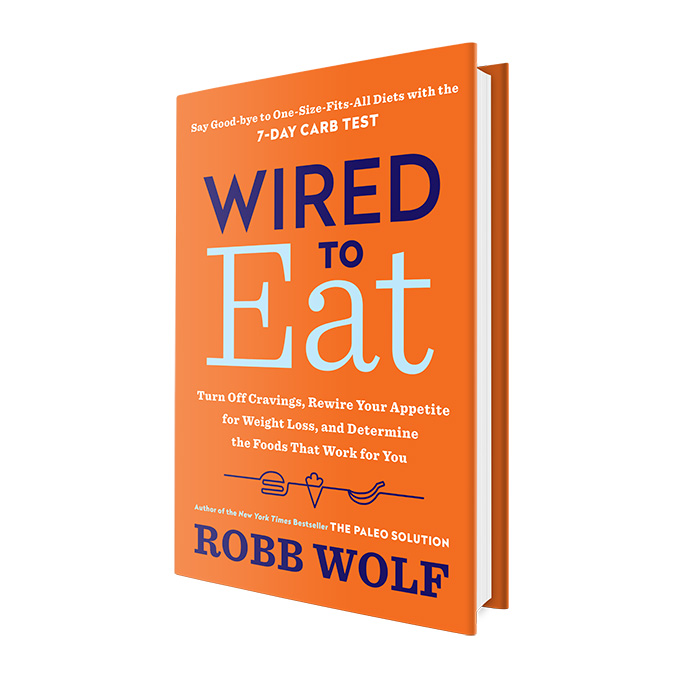 Contents
1. Let's Talk Low-Carb Libations
What's your favorite libation? A mojito, margarita, or maybe an old-fashioned? Sure, they're all delicious, but wouldn't lightening up your favorite cocktail make for an even better summer? Switching it up with low-carb libations is the perfect way to make sure you enjoy a tasty brew without the extra weight. Here are a few of our favorite choices to give your usual a boost:
Keto Beer: It's true! You can enjoy a light brew that won't add carbs to your count. Keto beer is brewed with no- or low-calorie sweeteners, like erythritol and monk fruit, making for a low-carb light beer.
Sangria: Sangria can sometimes have a high sugar content, which is a no-go for low-carb. To make a low-carb version try trimming the fruit and substituting sugar for a low-carb sweetener like erythritol or stevia.
Moscow Mule: The vodka based mule is perfect for keeping carb counts low. Stick with unflavored spirits and top off with club soda and a twist of lime.
Sparkling Water and Wine: The perfect low-calorie pair! Give white or rosé wine a light, spritz-y update by topping each glass with flavored or unflavored sparkling water. Refreshing and light, without a ton of carbs.
Whatever you choose, adding some low-carb libations to your lineup is the perfect way to cool down and enjoy the warmer days. Pour one out for a tasty, light cocktail that you can feel good about!
2. Benefit from Boozing without the Bloat
Boozing doesn't have to make you bloat up like a balloon. With a bit of ingenuity, you can enjoy the perks of an alcoholic drink without suffering the consequences.
There are a few tricks to help minimize the bloat. To start, make sure you're drinking the right types of alcohol. Opt for clear, low-calorie options like vodka and gin mixed with low-sugar mixers like soda water, and limit yourself to the number of drinks you can handle. Also, try diluting your regular drinks with a splash of soda water – not only will this reduce the calories, it will make the drink go further.
Also consider what you're eating alongside the drinks. Avoid salty snacks that will make you even thirstier and drink even more. Munch on light, healthy snacks like veggies or nuts and keep yourself hydrated with a glass of water between drinks. That way, you can benefit from boozing without feeling like a blimp the next day.
3. Keep it Keto – Low-Carb and Light(er)
If you're wanting to get that summer bikini bod without sacrificing any flavor, then the low-carb and light "Keep it Keto" diet is the one for you. This diet focuses on providing low-carb meals that still have all the big flavors you crave. Look no further if you want to:
Lose Weight – Thanks to the low-carb meals, you can expect to lose weight without feeling deprived or hungry.
Boost Your Health – Not only will you be losing weight, but with all the healthy ingredients you'll be incorporating into your meals, you'll be improving your overall health too.
Enjoy Delicious Meals – You don't have to eat boring food just because it's healthy. The low-carb ingredients still deliver amazing flavors that will have your mouth watering all summer.
The best part about the "Keep it Keto" diet is that it's not overly restrictive or complicated. You won't have to count every calorie or log what you eat in a food tracker. All you need to do is switch out some of the traditional ingredients (like replacing white rice with cauliflower rice) for low-carb alternatives and you're golden.
Plus, if you're a sucker for variety, then this diet offers plenty of options. With a quick internet search, you'll find dozens of low-carb recipes that will make eating healthy easy and enjoyable. Time to add a bit of oomph to your diet with "Keep it Keto"!
4. Make it a Mocktail (or Not)
When someone in your party wants to be the designated driver, please don't leave them out! There are plenty of great, delicious mocktail recipes so they can still have a good time and feel like they're part of the party!
Here are some simple, tasty recipes you can easily whip up for your favorite drivers:
Fruity Treat: Blend equal parts of pineapple juice, peaches, and bananas.
Agave Lemonade: Mix ½ cup of lemon juice with ¼ cup of agave syrup, and fill the rest of a glass with seltzer water.
Spoller-Rita: With a spoon, dissolve 2 tablespoons of sugar into a teaspoon of lime juice and 2 tablespoons of club soda.
Even those who don't want to drink alcohol can have a special drink that's just for them! Have fun experimenting with mocktails, just like you do with the real cocktails. After all, everyone deserves something special!
5. Tips for Toasting with Low-Carb Booze
Sneak in those low-carb vodka drinks without compromising on the fun – just follow these tips and stay on your weight-loss track!
1. Choose vodka-based drinks. To avoid hidden sugars, reach for vodka-based drinks and mixers. Look for plain vodka, club soda, or sugar-free options like diet tonic. Some flavoured sparkling waters can also be great additions for a lower-calorie drinking option.
2. Seriously consider switching to low-carb beer. If you're looking for something a little less potent, try low-carb beer. It typically contains fewer calories and carbs compared to regular beer, and can be a great way to keep within your diet goals.
3. Limit the calorie/sugar-rich mixers. If you're using mixers, choose ones like club soda, diet tonic, or flavoured sparkling water over juice, regular soda, and other calorie-rich options. Try to avoid pre-mixed drinks, which often have added sugars that will add carb bombs to your beverage. Also, resist the temptation to add sugary garnishes to your drinks.
4. Limit your pours. Even the lowest-carb options can still add up if you overconsume, so practice moderation and stick to small pours. Use a jigger to measure out your alcohol, and avoid "topping off" your drinks. Use this as an opportunity to build your mixology skills and customize your drinks by playing with different combinations of flavours.
5. Track your carb intake. Once you've picked your drink of choice, always remind yourself to keep track of exactly what you're drinking – and the calories and carbs, too. You don't want one night of celebrating to completely throw off your diet.
My Answers
Q: What is low-carb boozing?
A: Low-carb boozing is an approach to drinking that allows you to enjoy alcoholic beverages without consuming too many carbohydrates. It's popular among those following a low-carbohydrate diet who want to enjoy an occasional drink.
Q: What types of alcohol are low in carbs?
A: Dry wines, light beers, spirits such as vodka, gin, whiskey, or tequila, and many hard seltzers are low in carbohydrates.
Q: Is it possible to make lower-carb cocktails?
A: Absolutely! Some simple homemade lower-carb cocktails are vodka and soda (or flavored seltzers), tequila and club soda, whiskey and soda, or a gin and tonic with Stevia.
Q: Are there any other tips and tricks for low-carb boozing?
A: You can always choose lower-carb or sugar-free mixers for your drinks instead of high-sugar juices or sodas. You should also opt for light beers and wines with a low-abv (alcohol by volume) content to keep your carb intake in check. Finally, cut back on the amount of alcohol you consume each drink – remember to drink (and boozing) in moderation!
Looks like keeping a low-carb boozy lifestyle isn't such a hard task after all! If you're a fan of wine, leave your worries in the past and enjoy that cool glass of it without guilt. Cheers!