Are you looking to improve your diet but don't want to give up delicious food? Look no further! We have the perfect solution for you – delicious low-carb recipes for a healthy diet. With these recipes, you can still enjoy the taste of the foods you love without all the carbs. Read on to find out how you can enjoy healthy eating without compromising on flavour.
Contents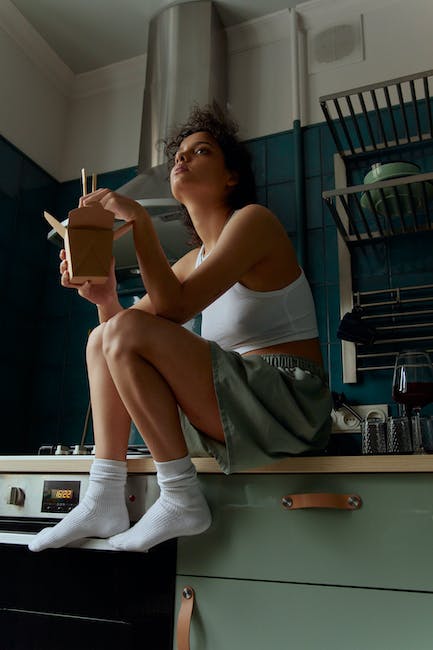 1. Low-Carb Eating: A Tasty and Healthy Way to Eat
Low-carb eating is an increasingly popular way of eating healthily and delicious. With the help of a few simple ingredients, you'll enjoy succulent homemade meals and snacks that won't bust your daily carb count.
Foods to Enjoy: Low-carb eating encourages you to eat a wide variety of foods that are high in natural fats and low in carbohydrates such as:
Meat & Fish
Cheese
Eggs
Leafy Greens
Avocados
Oils
Low-carb eating comes with a variety of health benefits like improved blood sugar control, weight loss, and mental clarity. Plus, you'll be able to experiment with countless flavor combinations. That makes this an easy and yummy way to eat. So, if you're trying to slim down, boost your energy levels, or just change up your diet, give low-carb eating a try. Your taste buds will thank you!
2. Healthy, Low-Carb Recipes That Will Make Your Mouth Water
For those looking to follow a healthy low-carb lifestyle, it doesn't mean you have to resign to a life of boring meals. Here's some mouth-watering recipes that will tantalize your taste buds without compromising your diet.
Salmon & Avocado Bowl – Whip up this delicious and nutritious dish in no time at all. Rich in Omega-3 and healthy fats from the avocado, this will be sure to give you an energy boost.
4oz salmon
1/4 avocado
1 cup cooked quinoa
2 cups mixed salad greens
1/2 lemon, juiced
1 tsp extra-virgin olive oil
Salt and pepper, to taste
Cauliflower Fried Rice – Who said fried rice had to be unhealthy? This low-carb take on a classic is a great dinner option for the whole family. All it takes is one head of cauliflower and a few simple ingredients.
1 head cauliflower
2 eggs
3 cloves garlic, minced
1/2 cup frozen peas and carrots
2 tbsp low-sodium soy sauce
1/2 tbsp sesame oil
Salt and pepper, to taste
Spinach & Feta Egg Muffins – A great low-carb snack on the go or for breakfast. Spinach and feta combine to make the perfect mini-meal. Make it even better by adding some fresh herbs like basil or dill.
4 eggs
1/4 cup feta cheese
1/4 cup chopped spinach
1/4 cup diced red peppers
2 tbsp diced yellow onion
1/2 tsp garlic powder
Salt and pepper, to taste
3. Scrumptious Low-Carb Dishes That Don't Sacrifice Flavor
It's no secret that one of the biggest challenges when trying to maintain a low-carb diet is coming up with delicious meals that still feel satisfying and exciting. Luckily, there's a world of flavor-packed low-carb dishes that you can enjoy while still staying on track.
The best part about low-carb cooking is that you can experiment with some of your favorite staple ingredients to craft something new. Think rotisserie chicken, almond flour, cauliflower rice, and buttery avocados. With such delicious ingredients, you can create the following scrumptious dishes without sacrificing flavor.
Keto Alfredo Cauliflower: Tender, cheesy cauliflower florets tossed in a beer-cheese sauce. Top it off with bacon and a sprinkle of Parmesan cheese for a flavor explosion.
Rotisserie Chicken Wraps: Put your rotisserie chicken leftovers to good use with this easy low-carb wrap. Simply roll the chicken into lettuce leaves with your favorite mayo, avocado, and crispy bacon.
Almond Butter Fudge: Tired of feeling denied dessert when following a low-carb diet? Not anymore! Enjoy this guilt-free fudge that only requires three ingredients. Melt almond butter with a bit of coconut oil and swerve for an irresistibly sweet, creamy treat.
These low-carb dishes are as delicious as they are healthy, and you won't have to sacrifice flavor for nutrition. So get creative and whip up something amazing – you just might find your new favorite meal!
4. Get Creative with Low-Carb Meals That Are Sure to Satisfy
Getting creative with your low-carb meals is essential for ensuring you stay satisfied with your diet. There are many ways to enjoy low-carb meals without sacrificing flavor, texture, or sustenance.
Spice it Up
Adding a variety of spices to your dishes can level up the flavor of your meals without adding carbs. From curry powder to chili, there is a plethora of spices you can use to season your meals without compromising your health goals.
Switch Up the Proteins
Many individuals eat the same proteins over and over again when enjoying a low-carb diet. Utilize different proteins like:
Game meats like wild boar, bison, and venison
Seafood like salmon, trout, mussels, and clams
Eggs cooked in unconventional ways like poached, scrambled, and boiled
White fish like cod, snapper, and haddock
Think of the Veggies
When you think about low-carb meals, you may think about salty proteins and not enough vegetables. Use these creative ways to add vegetables to your meals:
Steam or roast assorted veggies like asparagus and broccoli for a savory meal accompaniment
Grill squash, eggplants, and sweet potatoes for a different texture
Whip up a vegetable-rich soup that uses cream, butter, and coconut milk for flavor and richness
Fill up on sautéed mushrooms, spinach, and kale for fiber and nutrition
You don't have to sacrifice satisfaction when it comes to low-carb meals. Get creative and try a few of these ideas out today to enjoy delicious meals without breaking your carb limits.
5. Going Low-Carb? Try These Delicious Recipes for a Healthy Diet
Going low-carb doesn't mean giving up on all the delicious foods you enjoy. With just a few simple swaps and refinements, you can keep your diet healthy while still devouring some of life's greatest culinary creations. Here are five tips to help you stay on the low-carb wagon:
Swap out starchy foods like rice and potatoes for whole grains and vegetables like cauliflower and broccoli.
Replace pasta with spiralized vegetables like zucchini or cucumber.
Trade sugary treats like muffins and cakes for low-carb goodies like berry-based snacks or protein bars.
Discover the delights of the egg! Whether it's boiled, fried, poached, scrambled or turned into an omelette, eggs are a great low-carb meal and incredibly good for you.
Consult tried and tested low-carb recipes for delicious dishes.
We've scoured the web for the best low-carb recipes from around the world. Get your fill of flavour and nutrition with these beautiful dishes:
Hearty vegetable soup
Grilled salmon with greens
Eggplant parmigiana
Chicken and lettuce wraps
Salmon and cauliflower rice bowl
Raw zucchini noodles with pesto
Low-carb dieting doesn't mean boring fare and food fatigue. Rekindle your love of cooking and eating with these scrumptious recipes. Check out the low-carb cookbooks for more mealtime inspiration.
My Answers
Q: What is a low-carb diet?
A: A low-carb diet is an eating plan that focuses on consuming food that are lower in carbohydrates, such as vegetables, lean proteins, fruits, and healthy fats. These foods provide energy without spiking your blood sugar levels which is beneficial for maintaining a healthy weight and overall well-being.
Q: What are some examples of delicious low-carb recipes?
A: Some yummy low-carb recipes include roasted salmon with a side of steamed veggies, grilled chicken and asparagus drizzled with olive oil, or a hearty zucchini and beef stir-fry. You can also put together an amazing salad with a base of leafy greens and a mix of other veggies and proteins.
Q: How can I make sure to stay on track while eating a low-carb diet?
A: The best way to stay on track with a low-carb diet is to plan ahead. Meal prepping is a great way to make sure you have healthy meals ready to eat throughout the week. You can also keep a few healthy snacks in your fridge or pantry so you'll always have something to munch on when you're in a pinch.
Are you ready to get your low-carb journey started? With these delicious and healthy recipes, you're sure to stay healthy and full of energy — not to mention losing the extra kilos with flying colors. So, roll up your sleeves and get cooking. Bon Appétit!