We get it – you're busy. And, more often than not, the last thing you want to do is slave away in the kitchen preparing a healthy meal. But don't worry, because we have a solution – easy low-carb meals to help you get through your hectic days! That's right, with simple recipes and minimal hassle, you can create delicious low-carb dishes in no time. So, read on to learn more about these easy meals that can fit into your busy lifestyle!
Contents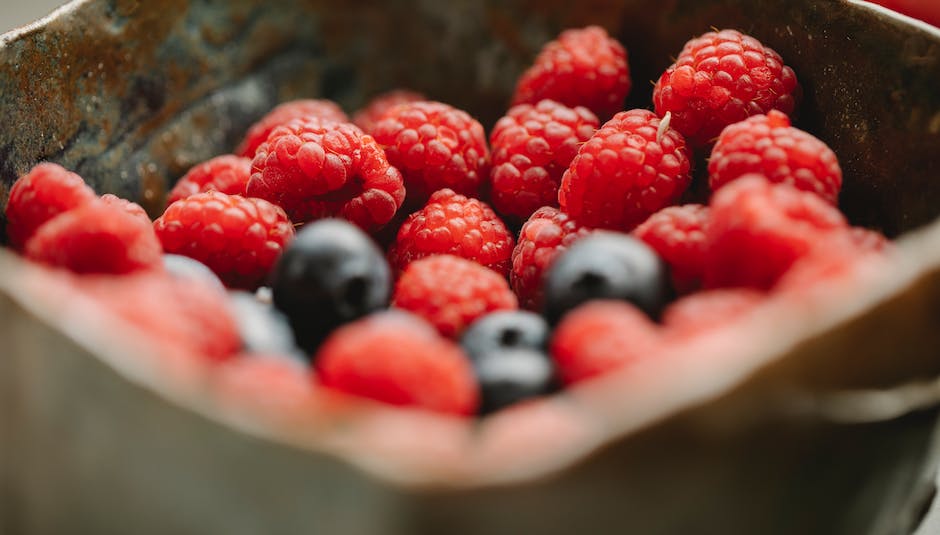 1. Scrumptious Low-Carb Eats: Quick and Delicious Meals for Busy Lives
When it comes to living a healthy lifestyle, low-carb meals are the way to go. But who has the time these days to come up with dishes that are delicious, interesting, and still maintain a low-carb diet? That's why we've come up with this list of scrumptious options that are sure to fit seamlessly into your busy life! Here are some of our favorites:
Broccoli Cheddar Soup – Creamy, delicious, and so simple to make. You don't even need a lot of ingredients! Just take some broccoli, cream, and sharp cheddar cheese, and you can have dinner ready in no time.
Kale Avocado Chicken Salad – Take a few of your favorite ingredients and make a flavorful dish that's packed with protein and other essential nutrients. Toss together some kale, avocados, and cooked chicken, and you're good to go.
Zucchini Noodles – Perfect for those nights where you don't feel like cooking anything. Just get some spiralized zucchini, put it into a pan with some olive oil and garlic, and you'll have dinner in minutes.
These are just a few of the countless delicious low-carb meals that you can make quickly and easily. Take the time to experiment and find your own favorite combinations. With the right ingredients, you can make it happen!
2. Trim the Carbs: Healthy Options for Busy People
Fifty Shades of Salads
Healthy eating is often just a question of professional organization. Take salivating salads for instance! To trim the carbs, consider prepping big-batch veggie salads for the week ahead so you don't have to deal with meal prep every night. Chop and mix assorted vegetables, and switch up the dressing combinations for endless possibilities. Don't forget about your proteins of choice: boil some eggs, toss in some grilled chickpeas, or sprinkle in your favorite herbs and spices. Here's some ideas:
Greek Salad with tomato, cucumber, olives, feta cheese & olive oil
Beetroot & edible flowers with feta & lemon
Raw broccoli, capsicum, spinach & Parmesan Salad
Not into salads? Take your pick from among these carb-friendly meal options:
Omelettes – perfect for throwing in leftover food from the fridge
Zucchini pasta – a great low-carb alternative to regular spaghetti
Veggie sandwiches – don't forget the greens and finish up with some hummus
When you plan ahead, you can even find time to cook proper meals. You can try one-pot recipes made with lean meats and healthy carbs, or experiment with all sorts of marinades and spice rubs. A balanced breakfast, a nutrient-packed lunch and a light dinner – you can do it!
3. Streamline Supper Preparation: Low-Carb Dinners to Save Time
Low-Carb Dinners to Save Time
Eating healthy doesn't have to take long. Streamlining supper preparations with low-carb dinners can help busy people keep their dietary goals. Here are some quick and easy ways to get dinner on the table fast:
Prepare a salad that uses protein and veggies as base ingredients. Pre-cooked shredded chicken, canned tuna or hard-boiled eggs provide the protein. Include romaine lettuce, diced tomatoes, and other vegetables as desired, along with a flavorful homemade dressing.
Ditch the pasta and opt for zucchini noodles. Spiralize a few fresh zucchinis and sauté in a pan with chili flakes, garlic, and olive oil. Delicious with a handful of pre-cooked shrimp or grilled chicken.
Make a hearty and healthy soup using chicken stock. Use a good quality, low-sodium stock as the base and add diced carrots, celery, onion, and other desired veggie medley. Then top with shredded boiled chicken and parsley.
You don't have to compromise on taste or dietary goals when it comes to a fast dinner. Keeping the carb content low helps speed up the process and keeps you feeling satisfied in no time.
4. Fast and Filling: Low-Carb Lunches to Power Through the Day
When it comes to lunch, eating something fast and filling is often what we're after. Not only does that ensure you have enough time and energy to get through the rest of the busy day, but it also usually means you're eating something nutritious. Keep in mind that doesn't mean you need to have a big, carb-filled sandwich. Instead, focus on smarter low-carb alternatives that will fuel you up and keep you going.
Here are some delicious, easy-to-make low-carb lunches to help you through the working day:
Burger bowls – pile your plate high with salad leaves, avocado, cheese and bacon, and top it off with a delicious grilled beef patty.
Grilled chicken wrap – grab a tortilla wrap, stuff with chargrilled chicken, crispy salad and your favourite sauce.
Tuna salad – mix together tuna, hard-boiled eggs, celery, low-fat mayo and a squeeze of lemon. Serve on a bed of rocket.
Not only can you whip up these meals in no time, but they're also perfect for transporting anywhere. Spend some time on the weekend batch cooking and you can have some tasty and nutritious lunches ready in the fridge for the week ahead.
5. Easy Snacks for Low-Carb Diets: Delicious Bite-Sized Treats!
Maintaining a low-carb diet doesn't mean you have to restrict yourself to eating the same old boring snacks every day. If you're in the mood for something delicious and easy to prepare, here are some of the best snack ideas for low-carb diets:
Greek yogurt with berries: A perfect blend of sweetness and protein! Mix together plain Greek yogurt with your favorite berries for a delicious snack with minimal carbs.
Kale chips: Kale is not only low in carbs, it's packed with essential nutrients. Make your own batch of kale chips with a little olive oil, salt and pepper for a simple, crunchy snack.
Veggies and hummus: A classic snack option that's easy to prepare and full of flavor. Slice up some colorful veggies and serve them with a spoonful of healthy hummus dip.
There are plenty of other options out there for low-carb snacks. Try making your own no-bake energy bars, pairing a handful of nuts with your favorite fruit, or even a smoothie bowl topped with delicious toppings. With a little creativity, you can enjoy a variety of tasty snacks without compromising on your diet.
My Answers
Q: What is a low-carb meal?
A: A low-carb meal is a meal that is low in carbohydrates, typically containing a higher proportion of protein and/or fat. Low-carb meals are a great option if you're looking to reduce your overall carbohydrate intake but still want to enjoy tasty and nutritious meals.
Q: Why are low-carb meals beneficial?
A: Low-carb meals are beneficial because they can help you maintain a healthy weight, as well as provide a variety of beneficial vitamins and minerals. Additionally, low-carb meals typically require less time and effort to prepare, making them a great option for busy lifestyles.
Q: What are some easy-to-prepare low-carb meals?
A: Some easy-to-prepare low-carb meals include scrambled eggs with vegetables, grilled chicken and salad, fish tacos, steak and roasted vegetables, and stuffed peppers. You can also experiment with different kinds of meat, vegetables, and herbs to create enticing and nutritious meals.
Looking for ways to make your life easier and healthier? Low-carb meals are a great option for those who are short on time. We hope we've given you the confidence to create some delicious low-carb meals with ease. With just a little effort, you can quickly whip up a tasty, low-carb meal that will keep your body and your life running smoothly!