Eating low-carb isn't as hard as you might think. In fact, with a few simple tips and a few tried and true recipes, you can easily make the switch to low-carb eating today! Read on to learn more about this surprisingly simple dietary switch, and why you may just find that it's the key to living a healthier, happier life.
Contents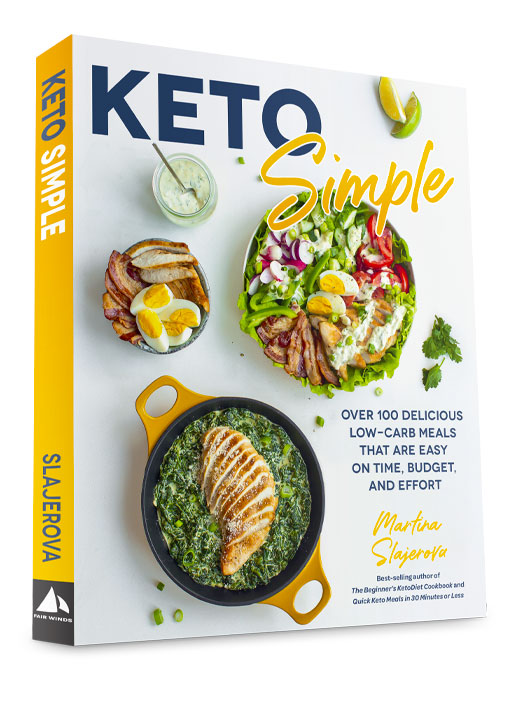 1. Get Ready to Embrace Low-Carb Eating: It's Easier Than You Think!
It has become increasingly popular over the years to include low-carb eating in people's diets. The good news is that removing refined carbohydrates from your diet is easier than you may think! With a few minor adjustments, you'll be on your way to reaping the benefits of a low-carb way of eating in no time:
Research
– Before you start, take a moment to learn about the pros and cons of low-carb eating. Understand the nutrients your body needs, and which sources are best.
Inventory
– Take stock of what ingredients you already have in your kitchen. All it takes is a few switches in your cooking routine for a healthy low-carb dish to appear on your plate.
Shopping
– Once you figure out what you need, buy those fresh ingredients that will turn a simple dish into something extraordinary. A bit of spices, nuts or herbs can go a long way!
Embracing a low-carb lifestyle is really an adventure that starts in your kitchen! There are countless recipes to try and explore, so there is something for everyone. You don't have to be a gourmet chef or even a good cook to start making delicious meals that are both healthy and satisfying. With a little effort, you will be seeing and feeling the low-carb love in no time!
2. Understanding What Low-Carb Eating Actually Means
Low-carb eating can be a very effective way to reduce appetite and lose weight, but it isn't always easy to understand. If you're looking for an easy-to-follow guide to what a low-carb diet looks like, you've come to the right place.
What Foods Count as Low-Carb?
A low-carb diet limits certain types of carbohydrates, such as grains, dairy, and sugar. Instead, you'll find yourself eating lots of:
Vegetables
Fats, like nuts, seeds, and oil
Proteins, such as meat, fish, and eggs
When it comes to eating low-carb, sticking to whole, unprocessed foods will ensure that you're getting the most nutritional bang for your buck.
Calorie Counting
Low-carb eating often involves some calorie counting. Be mindful of calorie-dense foods that are higher in natural carbs, such as nuts, avocados and cheese, as eating too much can lead to weight gain. Healthier low-carb options include lean proteins, leafy greens, and high-fiber vegetables.
Pay Attention to Macros
The Macronutrient Ratio on a low-carb diet typically looks something like this:
Carbohydrates: 5-10%
Proteins: 20-30%
Fats: 65-75%
Not sure how much of each macro you should be eating? Consider consulting with a Registered Dietician, so that you can develop an individualized plan that's tailored to your goals and lifestyle.
3. Picking Out the Perfect Low-Carb Plan for You
With the wealth of information and research available on low-carb diets, it's easy to get overwhelmed. Luckily, it's not as hard as it seems. The trick is to find a plan that fits your individual needs and goals. Here are a few tips that can help you pick out the perfect low-carb plan for you:
Think about your lifestyle: Ask yourself, how much time can you realistically commit to meal planning and grocery shopping? Do you often eat out or dine with friends? How often can you cook for yourself? Answering these questions can help you pick a plan that suits your lifestyle.
Set realistic goals: Knowing what you want to achieve will help you select the right plan. Define your goals and the time it will take you to reach them. Be mindful that any diet plan can only take you so far and that it requires dedication and commitment from your side.
Consult with your doctor: Consulting with your doctor is always a prudent thing to do, especially if you have any pre-existing health conditions or allergies. Your doctor can help you assess the risks and benefits, and give you a go-ahead before you embark on any diet plan.
These tips can help you narrow your options to find the perfect low-carb plan for you. There are many variations and combinations to suit different needs. With the rise of virtual nutrition coaching, there are now many options to get personalized diet plans from qualified nutritionists. Pick the one that works for you and start achieving your health and fitness goals now!
4. Supercharge Your Kitchen with Low-Carb Foods
Having a pantry or kitchen stocked with delicious and healthy low-carb foods isn't just one of the keys to a successful diet, it's one of the keys to success in life. Although low-carb eating can seem boring or complicated, it doesn't have to be. There are plenty of healthy, low-carb foods that you can enjoy that are tasty and easy to prepare.
Here are 4 tasty, low-carb items to help you supercharge your kitchen:
Eggs – Eggs are a great source of protein, and they are low in carbohydrates. You can use them to make omelets, scrambles, and even casseroles.
Fish – Fish is an excellent source of protein and is low in carbohydrates. Try adding salmon, tuna, and other fish to your arsenal of low-carb options.
Leafy greens – Leafy greens like spinach, lettuce, and kale are a great source of vitamins and minerals, and they are also low in carbs.
Berries – Berries are not only a great snack, they are low in carbohydrates and packed with antioxidants. Try adding strawberries, raspberries and blackberries to your meals.
There are plenty of ways to enjoy these delicious and healthy foods. Try adding them to smoothies, salads, sandwiches, or even omelets. With a little experimentation, you can make low-carb eating a delicious and satisfying part of your lifestyle. So don't be afraid to stock your kitchen with these low-carb staples and supercharge your meals!
5. Easy-to-Cook Dishes to Satisfy Your Inner Low-Carb Chef
With low-carb cooking, you don't have to give up your favorite dishes even when you're trying to stay on track with your diet. Here are 5 easy and delicious dishes that'll satisfy your inner low-carb chef:
Zucchini Lasagna – We love traditional lasagna, but this low-carb version is faster and easier to make. All you need is some pre-cooked ground beef, zucchini slices, marinara sauce and some cheese. Layer everything up in a baking dish and bake it for 30 minutes for a delicious dinner.
Mock mash – Another time-saving dinner option is a mock mash. All you need is cauliflower, butter, cream cheese and garlic. Cook the cauliflower, then mash it together in a bowl with the other ingredients until it looks like mashed potatoes. Top with some grated cheese and enjoy!
Cauliflower Fried Rice – This delicious dish only takes minutes to make and it's great for lunch or dinner. All you need is some cooked cauliflower, garlic, eggs, and your favorite vegetables. Fry everything together until it's all cooked through and you've got your low-carb fried rice!
Chicken stir-fry – This is one of the easiest dishes to make, and it's delicious. All you need is chicken, your choice of vegetable, and a stir-fry sauce. Cook everything together until the chicken is cooked through and the vegetables are tender. Serve over a bed of steamed rice or low-carb noodles for a delicious meal.
Taco salad – This quick and easy dish is perfect for a family dinner. Just cook up some ground beef, add it to lettuce, tomatoes, cheese, olives and any other toppings, and dress the salad with a low-carb taco sauce. Deliciousness in a salad bowl!
With these 5 dishes, your inner low-carb chef will be satisfied. All are easy to make, delicious and healthy – the perfect way to enjoy a low-carb diet without sacrificing flavor.
My Answers
Q: What is low-carb eating?
A: Low-carb eating involves limiting your carbohydrate intake, typically including foods like grains, bread, and starchy vegetables. It focuses on eating more protein, healthy fats, and other nutrient-rich vegetables.
Q: Why should I consider trying low-carb eating?
A: Low-carb eating can support weight loss, reduce blood sugar levels, improve cholesterol, and even reduce the risk of certain chronic illnesses. If you're looking for a nutritious and sustainable way to eat, low-carb eating may be right for you.
Q: What are some tips for starting a low-carb diet?
A: Be mindful of your portion sizes, eat plenty of protein and healthy fats, research meal ideas, and stock your pantry with the right ingredients. Doing these things can help you feel well-prepared so that you can successfully transition to a low-carb lifestyle.
If you're looking to make a lifestyle change that's healthy and easier on your wallet, low-carb eating could be a great option for you. With a bit of planning and some dedication, you could be on your way to discovering the deliciousness of low-carb eating with ease. Bon appétit!