Craving something indulgent but don't want to go overboard on the carbs? Look no further than this list of delicious, low-carb options to save the day! From savory lunchtime favorites to delectable desserts, you'll be sure to find something that hits the spot. Yum yum! Let us help you make low-carb eating a breeze.
Contents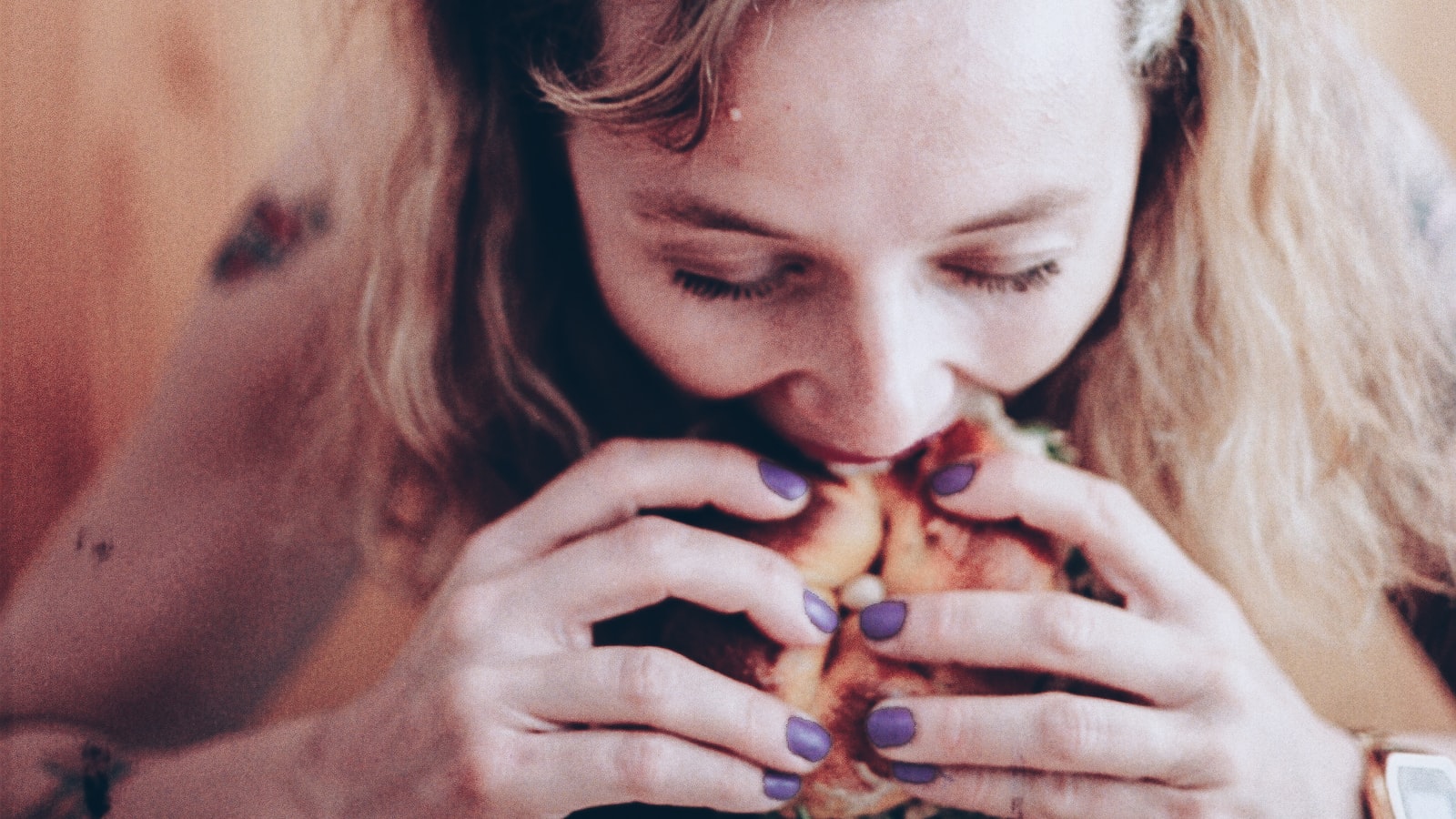 1. Yum Yum! Time to Dive into a Delightfully Low-Carb Adventure
Are you ready to revamp your diet and embark on a low carb adventure? We know that eating healthy doesn't have to be boring, so let's make it a delicious one! Here are a few mouth-watering recipes to tantalize the taste buds and fuel up throughout the day.
Breakfast Delights
Parmesan Zucchini Fritters
Fried Eggs with Prosciutto Spinach
Chili Cheese Omelettes
What's even better? Yummy recipes that fill us up and keep us energized! Try out these tasty mid-day peckish snacks:
Smoked Salmon & Dill Salad
Turkey & Avocado Rolls
Tomato & Olive Feta Stacks
Feeling adventurous? Want something sweet yet low carb? Let's tantalize our sweet tooth by trying out these amazing treats:
Cinnamon Breakfast Muffins
Chocolate Coconut Almond Bark
PB & Jelly Protein Balls
So, what are we waiting for? Let's get cooking and start on this deliciously low-carb adventure!
2. Carbs be Gone: Check Out Our Healthful Low-Carb Food List
Carbs can be a sneaky little addition to our diets, sneaking in when we least expect it. So if you're looking to reduce your carb intake, we've got the perfect starting point for you. Check out these delicious and healthful low-carb foods that will help you reduce your carb intake while still enjoying yummy and nutritious meals.
Vegetables: Vegetables are some of the lowest-carb foods around, and there's such a variety to choose from. Fill up on asparagus, broccoli, spinach, zucchini, kale, Brussels sprouts, bell peppers, and more for plenty of vitamins, minerals, and a dose of fiber.
Fruits: Some fruits have higher carb counts than others, but the lower carb fruits include raspberries, blackberries, strawberries, oranges, lemons, and limes. A few small servings of these a day are a great way to get your sweet fix without a sugar overload.
Protein: Lean proteins such as chicken breast, white fish, and eggs are all great options for keeping your carb count low. Also, there's tofu for vegetarians and seafood like shrimp and salmon for those who fancy a bit of fish.
Dairy: Cow's milk contains some natural sugars, but there are some great low-sugar dairy options out there including almond milk, flax milk, oat milk, and soy milk. Cheese also fits well into a low-carb diet.
Nuts & Seeds: Nuts and seeds are an excellent way to get in healthy fats and some protein. Make sure to choose unsalted and unsweetened varieties for the lowest carb counts. Good choices are walnuts, almonds, chia seeds, sunflower seeds, and pumpkin seeds.
3. Get Ready to Eat Your Way to Health: Deliciously Low-Carb Options
Living a low-carb lifestyle doesn't have to mean sacrificing flavour. These delicious meals prove that you can make nutritious and satisfying dishes that won't derail your diet. So, ready to fire up the stove and try something new? Let's take a look at our top picks for delicious yet low-carb dishes.
Salmon With Pickled Cucumber is a wonderful combination that works perfectly for a healthy dinner. The sweetness of the pickled cucumber and the omega-3 loaded salmon complement each other perfectly. Serve it with a side salad and some brown rice and you've got a nourishing meal that will keep you going.
Portobello Mushroom Burgers make for an awesome low-carb alternative for a burger. Portobello mushrooms are hearty and flavourful, and they make a delicious burger patty. Top with all your favourites: lettuce, tomatoes, onions, pickles and more. Not to mention, they're super easy to prepare too.
For something a bit more unique, why not try a Cauliflower Crust Pizza? Cauliflower is one of the most versatile vegetables, and it can be used to make everything from rice to pizza crust! When it comes to low-carb meals, this pizza is a great option. Top it with your favourite vegetables and some cheese for a delicious and nutritious meal.
These are just a few of the many delicious and low-carb options that you can choose from. Once you get creative in the kitchen, you're sure to discover a variety of flavourful dishes that will keep your diet on track. Bon Appetit!
4. The Heavens of Low-Carb Cooking: Indulge Without the Guilt
We all know that low-carb cooking has its ups and downs. We might not be able to indulge in the same amount of yummy treats as we used to, but that doesn't mean that the world of low-carb cooking is without its own delicious little treats. And if you think all this means you have to miss out on your favorite indulgences, think again! Here are four heavenly ways to indulge without the guilt:
Swap the Carbs for Veggies: Sure, you can't have the same classic dishes you're accustomed to, but what you can have is some good ol' vegetable-based alternatives. Think roasted carrot fries, zucchini lasagna, cauliflower pancakes, and broccoli cheese toast. Yum!
Healthy Treats: Low-carb cooking doesn't mean you have to miss out on your sweet treats either. Your best bet here is to opt for textures and flavors that don't require the same level of sugar as you'd find in a traditional dessert. Think gooey chocolate and almond cake, sugar-free peanut butter cups, banana and chia seed "ice-cream", and Paleo brownies.
Gorgeous Salads: Salads, although sometimes seen as bland and boring, are your best bet when it comes to low-carb indulgences. Not only are they super healthy and easy to make, but they can also be incredibly colorful. So, don't be afraid to mix and match a whole bunch of awesome ingredients to create something truly delectable – like a green apple, goat cheese, and walnut salad.
Go for Healthy Fats: Healthy fats are very important in any low-carb diet; they're especially necessary for weightloss. An excellent way for you to get your daily fix of healthy fats is by incorporating some delicious avocados into your cooking. Think avocado toast, guacamole, and avocado-based sauces and dips. Delicious!
As you can see, adopting a low-carb diet doesn't mean forfeiting all your favorite sweet and savory indulgences. With the right recipes and ingredients, your favorite treats may just become a regular part of your low-carb meal plan! And that's the beauty of low-carb cooking – you really can indulge without the guilt.
5. Enjoy the Best of Both Worlds: Tasty and Low-Carb!
When it comes to eating a healthy, balanced diet, two of the main things we think about are taste and nutrition. It can be tricky to get the best of both worlds, especially when it comes to a low-carb lifestyle. However, it is totally possible and there are lots of delicious ways you can do it! So, why not give it a go?
If you're struggling for ideas, here are some tasty recipes that won't make you feel like you're missing out on any of the good stuff:
Fried zucchini chips with garlic aioli dip – This makes a great starter or snack. It's a great way to get your carb-free fried food fix!
Broccoli-cauliflower couscous and salmon – Swap out the regular couscous for this low-carb, vegetable version, and you've got yourself a balanced and delicious meal.
Creamy garlic and mushroom spaghetti – This is one of those recipes that can really trick people into thinking they're eating the real thing. All the taste, none of the carbs.
The best way to start eating a low-carb diet is to find recipes that you love and that give you the satisfaction of eating something delicious. So, why not experiment with some of these recipes this week and see what you can come up with?
My Answers
Q: So, what is a low-carb diet?
A: A low-carb diet is simply a diet that is low in carbohydrates, meaning it's higher in fats and proteins than a traditional diet. Generally, people who follow a low-carb diet are trying to lose weight, improve their health, or both.
Q: What does a typical low-carb food list look like?
A: Low-carb diets generally allow for eating meats, eggs, nuts, seeds, healthy fats, non-starchy vegetables, and some dairy-free alternatives such as almond milk. Foods to avoid on a low-carb diet include breads, sugars, grains, potatoes, and most processed foods.
Q: What are the benefits of following a low-carb diet?
A: Low-carb diets have been linked to a wide range of health benefits including improved blood sugar control, lowered LDL cholesterol levels, and weight loss. Additionally, a low-carb diet can promote mental clarity, increased energy, and improved overall health.
Q: What are some delicious low-carb foods?
A: Low-carb diets are anything but boring! Some delicious low-carb options include grilled salmon, tuna, and other fatty fish, boiled eggs, nuts, seeds, olives, avocados, cauliflower, zucchini, spinach, kale, broccoli, squash, and homemade salads.
We hope you found this yummy low-carb food list helpful! Now you know the best drool-worthy options to satisfy your hunger while avoiding the dreaded carb intake. Enjoy your yum yum journey and bon appetit!