Ah, it's happy hour! Time to relax, unwind, and enjoy a glass of your favorite vino — minus the guilt. With low-carb libations, you can feel great about what you're consuming. So let's raise a glass (or two!) as we dive into the delicious world of low-carb wines. Cheers!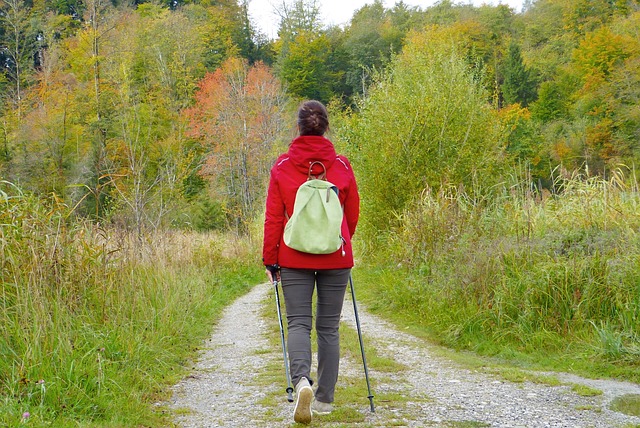 Contents
1. Lose the Weight – Not the Wine!
Wine is often one of the first habits on the chopping block when we embark on a weight loss journey but it doesn't have to be that way! There are plenty of ways to enjoy a glass of wine and still maintain a healthy diet:
Select wine with low calories flavors. Dry wines like Prosecco, Sauvignon Blanc, dry rosé, and Pinot Grigio contain fewer calories than sweeter varieties. A 5-ounce glass of dry white or red wine contains just 100 to 125 calories, lower than any light beers.
Know your serving size. A typical bottle of wine contains four to five 5-ounce pours. Share it with a friend or sip on a smaller pour to make it a more special occasion.
Drink water or alternate drinks. A glass of wine often comes with a generous helping of calories, but non-alcoholic sips like sparkling water counts toward your daily hydration needs. Alternating between a glass of wine, sparkling water, or soda water will help you keep your calorie and sugar intake under control.
Weight-loss plans often exclude alcohol altogether, but indulging in a glass of wine can be part of a healthy diet. When enjoyed in moderation, wine can even have positive health benefits. So don't think you need to give up on wine completely to lose weight, remember to practice mindful consumption and healthy tips.
2. The Health Benefits of Low-Carb Libations
Lower Alcohol Content
Nobody likes a hangover, and one of the best ways to avoid one is to reduce the amount of alcohol you put in your body–especially when you're drinking more than one. Low-carb libations, by having less alcohol, can help you avoid the dreaded morning-after effects of overindulging.
Less Sugary Drinks
For those of you who are trying to watch their figure, low-carb drink options can still provide the same amount of fun, without the additional sugar weight. Whether you're trying to lose a few pounds or just be smart about your diet, low-carb drinks can help you stay on track–allowing you to enjoy a cold one every now and then.
Healthier Ingredients
Not only are low-carb beverages lower in sugar, they're also often made with natural ingredients that contribute to a healthier lifestyle. From herbal infusions to all-natural fruit juices, you can sip on drinks that relatively good for you–without sacrificing taste.
Organic Herbal Infusions
Fresh Fruit Juices
All-natural Sweeteners
3. Getting Creative with the Classics
In the world of desserts, sometimes the classics are the hardest to pass up. While some might think that making the same recipes over and over without much variation can get tiring, there are a few ways you can get creative with the classics and have some fun.
Flavor Variations: One of the best ways to change things up is to switch up the flavors. Instead of classic chocolate and vanilla, try adding some new flavors such as salted caramel, cookie dough, or even tangerine!
Texture Changes: You don't just have to stick to the same old firm texture that classic desserts have to offer. Try adding some crunch to a chocolate mousse by adding some crushed Oreos, or try making a thick and gooey brownie – the possibilities are endless!
If you're feeling a bit more adventurous, you can even try combining a couple of classics into one delicious treat. For example, why not try combining a chocolate fudge cake with a vanilla ice cream to make a heavenly chocolate and vanilla swirl cake? Not only is it a fun and creative way to make the classics more interesting, but it also ends up being an incredibly yummy treat that everyone will love.
4. Going A-Low(Carb) with the Cocktails
It's a nice night out with the girls, and you don't want to miss out on any fun. So why not make some low-carb cocktails and still be able to sing, dance, and mingle freely? There are so many ways to make things work without the sacrifice of great taste and fun:
1. Go for Fruity Options: One fool-proof method of making your drinks low-carb is to opt for natural, fruity mixes instead of processed or sugary ones. Try using fresh fruits, juices, and sparkling waters to make your cocktails. You can get creative and use different flavors and fruits like grape, cherries, lime, and orange to keep the sweetness but lose the sugar.
2. Disguise it with low-carb liquors:If you can't bear to say goodbye to a classic martini or a whiskey soda, try going for the low-carb liquors like vodka, gin, and tequila when crafting your cocktails. Add a squeeze of lemon or lime juice to your drink of choice to keep it light and stay away from the syrups.
3. Get creative with your mixers:To keep the flavor you can also get creative with the mixers. Aim for zero-sugar mixers like soda water, tonic water, or flavored sparkling wands. You can also try out low-carb juices and blends as flavor enhancers! Here are some ideas to try:
Cranberry Rub
Nutmeg Muddle
Lemon & Lime Twist
Pineapple Crush
Enjoy!
5. Say Cheers to Sober Feels and Healthier Sips!
When looking for your next round of drinks, why not give yourself a break from the typical sugary cocktails and try something healthier? These sober feels and healthier sips make for a great post-work wind down, night out, or weekend brunch.
Mocktails. As a teetotaler, the idea of having something like a mocktail is a great way to make sure that you can still get in on the fun and still feel like you're joining your friends who are drinking. Check out some of the recipes you can find online and let your creativity flow.
Kombucha. Kombucha is a great way to get some health benefits from something that tastes great. The fizzy, slightly sweet taste will help quench your thirst without the guilt.
Sparkling water. Add some slices of citrus or even cucumber to some sparkling water and you have yourself a healthier version of the soda you'd normally have. Opt for flavored, unsweetened varieties if that's your thing.
So whatever the occasion, let's make sure that we're taking care of ourselves and our friends by having healthier drinks that make us feel good instead of dragging us down. Celebrate the weekend with a few sober feels and healthier sips as your go-tos.
My Answers
Q: What makes wine a good alternative to traditional alcoholic drinks?
A: Wine is a great low-carb alcoholic beverage that won't pack on the pounds like other stiffer drinks. Not only does it have less calories and carbohydrates than beer, but it also has a range of health benefits like antioxidant properties to help reduce the risk of certain illnesses.
Q: Does the type of wine you choose make a difference in the nutritional value?
A: Absolutely – lighter wines like Sauvignon Blanc have more carbs than heavier reds like Cabernet Sauvignon. Generally, the darker and sweeter the wine, the more calories and carbs it will have.
Q: How does drinking wine responsibly fit into a healthier lifestyle?
A: While wine can be part of a healthier lifestyle, it's important to drink responsibly. Alcohol can be dehydrating when consumed in excess and can also interfere with your body's natural metabolism. Above all else, if you do choose to drink wine make sure it fits into your own individual health plan and have a plan in place to ensure it isn't overindulging in it.
That's right, it's possible to sip on your favorite wines, worry free, and without having to sacrifice flavor or quality. So raise your glass to good health and the guilt-free joy of great wine. Cheers!