Ready to enjoy a night out, but don't want to overdo it on the carbs? No worries! We've got the perfect solution for a night out on the town. Say 'Cheers' to a low-carb drinks menu that's not only delicious, but health-conscious too! Whether you're looking for something light and refreshing or something bold and flavorful, you can find what you need for a carb-free night of fun. Get ready to learn more about tastebud-approved low-carb concoctions!
Contents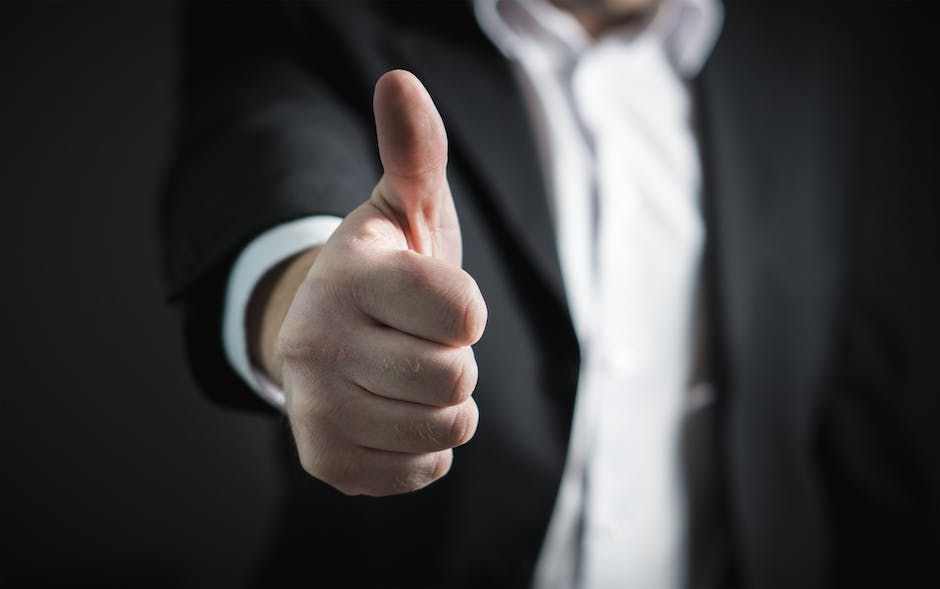 1. Let's Celebrate with Low-Carb Cocktails!
Trying to enjoy a night out with friends, but worried about all the carbs in classic cocktails? No need to fret! We've got some delicious and satisfying low-carb libations that will make you forget those cocktails of yore. Time to raise a (non-alcoholic) toast!
Here are some low-carb low-calorie options:
    
Gin and soda: Replacing the usual syrup and juice of a classic Gin and Tonic with a low calorie soda makes for a delicious and refreshing treat. Make it extra tasty by adding lime or orange slices.

    

Vodka and soda: Get creative by blending light tonic with different flavors of seltzer. Try cranberry or peach seltzer for an extra flavorful punch.

    

Wine apéritifs: Instead of going for a sugary pre-dinner drink, opt for a low sugar apéritif like Lillet or Byrrh Familial instead.

    

White sangria: Swap out heavy red wines with crisp and light white wines for a nutrient-filled wine sangria. Throw in a few healthy accents like mint, lime, apples and more for a scrumptious delight.

    

Whiskey and Diet Coke: Enjoy classic whiskey by mixing one part whiskey to two parts soda for a satisfying treat.
Remember, low-carb doesn't mean no-carb, so be mindful of how much you're drinking. If you're ever in doubt, go for a delicious mocktail!
2. Put the Fizz Back in the Party with Low-Carb Drinks
Low-carb drinks are the perfect way to get everyone's spirits soaring at any party! Whether it's a backyard barbecue or a fancy cocktail night, there are plenty of combinations for teetotalers and partiers alike. For a taste that won't sabotage your health or waistline, try one of these easy and fun drinks:
Cocktail-Style Soda: Make a whimsical soda with a mixture of flavors like raspberry sparkling water with lime or cucumber, mint, and ginger. The possibilities are endless!
Mocktails: Healthy mocktails are just as tasty as ones that contain alcohol. For a homemade syrup, try blending strawberries, honey, and lime juice and adding to a glass of sparkling water. Yum!
Smoothies: A blended mix of low-carb fruits, like blueberries, blackberries, and pineapple, can be a refreshing and healthy way to start the night. Add in Greek yogurt or coconut milk for an extra boost of flavor.
So next time the party scene needs a little pick-me-up, don't let low-carb drinks be overlooked. Bust out a few of these delicious and nutritious beverages and watch the fun—and healthiness—return to the party!
3. Entertaining Friends with a Low-Carb Menu
Entertaining friends can be a monumental task for many hosts. One hurdle is to come up with something to feed everyone, including people with diet restrictions. Low-carb guests don't need to be left out — there are plenty of mouth-watering dishes that can please both their tastebuds and health needs.
Start with a couple of appetizers that have little to no carbs. Roasted garlic hummus with cut up vegetables is a classic go-to. Paired with lightly toasted pita chips, it's a light and tasty way to start off the evening. Fresh fruit mixed with yogurt makes for a nutritious snack, and homemade guacamole washed down with tortilla chips should appeal to many.
For the main course, focus on protein and veggies. A delicious low-carb dinner could be comprised of a few items:
Grilled salmon served with steamed asparagus
Chicken breast cooked in a mushroom sauce over a bed of mashed cauliflower
Grilled pork chops with a side of ratatouille
Don't forget about the dessert! Although cakes and cookies are out, there are plenty of other sweet treats that won't run afoul of a low-carb diet. Fruit sorbet with a sprig of mint is a sophisticated way to close the evening. Or, for a creamy indulgence, try a dish of sliced strawberries and heavy cream.
4. Reimagining Soft Drinks: Low-Carb Alternatives to Enjoy
Are you looking for a healthier alternative to your favourite soft drinks? Low-carb options are the perfect way to continue enjoying your favourite fizzy flavours without feeling guilty about the sugar content. Here are some top choices to get you started:
Sparkling Water: This classic carbonated beverage is the perfect option for those looking for the bubbly goodness without the high sugar content. The range of options available flavour-wise is ever-growing – so you're sure to find something that tickles your fancy.
Infused Water: Who says that water has to be boring? Infusing it with fruit, veggie and herbal selections can create a delicious and unique flavour profile without all of the added sugars. Simply combine your ingredient of choice into a pitcher or bottle of water and add ice – voila!
Kombucha: This fermented tea has exploded in popularity over the last few years. And it's not hard to see why – its fluently combined taste of sweet and sour can satisfy and still remains much lower in sugar than almost all other soft drinks.
These options are just the beginning of your low-carb, soft drink journey. Why not take the time to explore all the different possibilities, and enjoy the complexity of new tastes without the worry of a high-calorie intake. You won't believe what you've been missing out on!
5. Cheers to Low-Carb Drinks and Delicious Times Ahead!
The Low-Carb Lifestyle is Full of Possibilities
An era of delicious, low-carb drinks has begun, and with it a wealth of options for everyone. Gone are the days of worrying about the impact of our drinks on our waistline – now we can focus on flavor. From thirst-quenching sparkling sodas to light textured wines, the choice is yours.
A Healthier Way to Drink
Low-carb drinks are scientifically-formulated to provide appetising flavors with none of the guilt. Many of them even come with added health benefits, such as vitamins and proteins, to boost your immunity. Plus, the same goes for low-carb beers – get the same delicious taste without the calories.
Make Low-Carb Drinks Your Go-To
No matter the occasion, it's easy to make low-carb drinks your go-to choice. When you're feeling wild, choose a cocktail with sugar-free syrups and your favorite fizzy drink. On a calm day, make a leisurely spritzer with your favorite berries. Enjoy simple refreshment with low-calorie juices. The possibilities are endless.
Swap your usual drinks with lower-carb options
Find new and exciting flavors with unique combinations of drinks
Enjoy guilt-free refreshment with added health benefits
Cheers to low-carb drinks and the exciting journey ahead. Let's raise a toast to a healthier and happier future!
My Answers
Q: What is a low-carb drink?
A: A low-carb drink is any beverage that contains a minimal amount of carbohydrates – typically less than 5 grams of carbs in an 8-ounce serving. This means that most alcoholic drinks, sodas, energy drinks, juices and other sweetened beverages are not low-carb.
Q: What are some common low-carb drink options?
A: Good low-carb drink choices include seltzer water or club soda, flavored sparkling water, unsweetened iced tea and coffee, and most types of wine and beer.
Q: Are there any health benefits to drinking low-carb drinks?
A: Yes! Drinking low-carb drinks can help reduce your overall carb intake, which can be beneficial for people with diabetes or those trying to lose weight. Additionally, many types of low-carb drinks are high in antioxidants and other vitamins and minerals, which can contribute to overall better health.
So raise your glasses and cheer to low-carb options, knowing you won't have to sacrifice taste and enjoyment! Cheers to a healthier and happier tomorrow!