Cravings for fast food are totally understandable – when you're busy with work, running errands, or just catching up with friends, time is of the essence and convenience is key. The problem? Fast food usually leaves much to be desired in terms of nutrition and healthy options. But what if there was a way to enjoy your favorite fast food, without all the sugar and refined carbs? If that sounds like something you'd like, then get ready to include low-carb fast food in your agenda. Read on to learn more about this tasty and convenient option.
Contents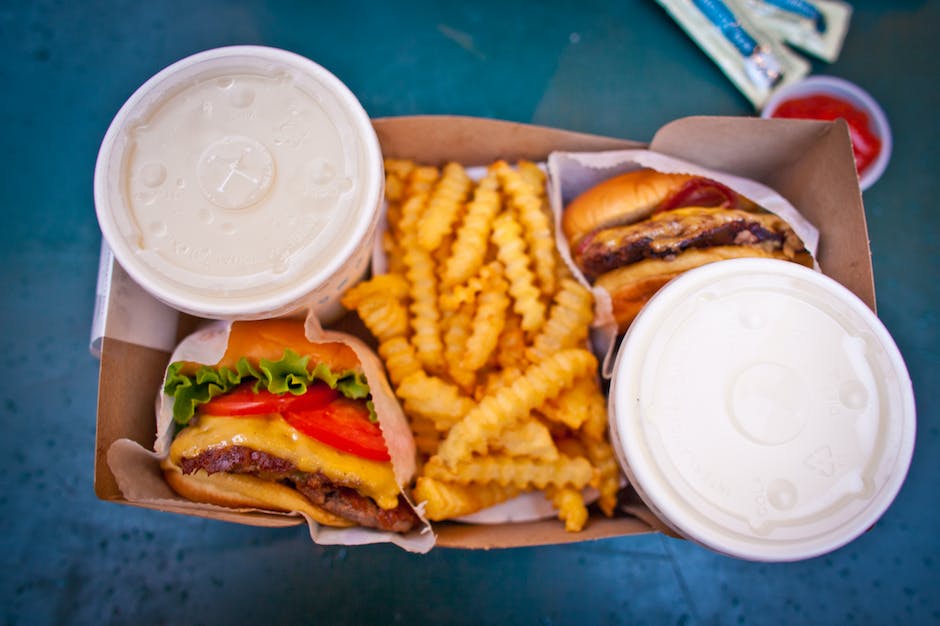 1. How to Satisfy Your Cravings with Low-Carb Fast Food
Every day, we have to make difficult decisions when it comes to eating healthy. A bite of fast food here and there can quickly become an unhealthy habit. But there are ways to make your fast food cravings a little bit healthier. Here are some tips for satisfying your cravings with low-carb fast food!
First, check the menu for items with fewer carbs. Many fast-food chains have added low-carb options to their menus. Look out for burgers without the bun, salads with lean proteins, or bowls with vegetables and proteins. These are all tasty options that won't leave you feeling weighed down and bloated.
Second, simplify your order. Many of the classic fast-food items that we love are loaded with carbs and sugar. So try to stick to simple orders like grilled chicken sandwiches, grilled chicken salads, and grilled salmon bowls. These are all great low-carb options that will leave you feeling satisfied.
Finally, don't forget to add flavor. Low-carb doesn't have to mean plain and boring. Try adding some hot sauces to your wrap or adding spices to your salad. This will help you make your meal more flavorful without adding any extra carbs.
Low-carb fast food can be delicious if you know what to order. By following these tips, you'll be able to satisfy your cravings without feeling guilty. So go ahead and have your favorite fast food without the guilt!
2. Keeping Healthy While Eating out – Is it Possible?
Eating out should be no excuse to succumb to unhealthy options. Striking a balance between enjoying fast food and maintaining a healthy diet is tricky, but it can be accomplished. Here we shall explore some helpful hacks to allow you to indulge without sacrificing your health.
Most of us are guilty of ordering fried food on the menu. But it doesn't have to be that way! The majority of restaurants offer healthier alternatives.
Go for the unfried. If it's on the menu, go for the grilled, baked, broiled, or steamed options.
Choose salads or soups. Salads don't always have to be plain and boring. Pile them up with vegetables, fruits, meat, sauce, and some nuts.
Pass on the salt. Cut down on condiments, dressings, and sauces. Prefer seasonings, herbs, and spices for more flavor, and ask for your food to be prepped with minimal salt.
It is absolutely possible to eat healthily while dining at a restaurant, with a little bit of effort. It pays to be savvy and aware of how our food can affect our health. Ask the right questions, and make smart decisions. Bon appetit!
3. Simple Swaps to Make Your Fast Food Low-Carb
By switching up your order, you can make your fast food meal healthier and lower in carbs. These easy substitutes will help you stay on track with your diet, even when you don't have the time to cook. Here are three simple swaps for fast food meals that will reduce your carb intake:
Take it bun-less: These days, many fast food restaurants offer "bunless" burgers and sandwiches. This simple switch cuts out a huge portion of carbs that traditional buns add to your meal. All you miss out on is the carbs – your meal will still have the same great flavor.

Add a salad: Instead of fries or chips, make your meal a combo with a salad or fresh fruit. This nutrient-packed addition is lower in carbs and calories, while still providing the same satisfaction as traditional sides. If you want to keep it light, choose salads with dressing on the side.

Choose nuggets: Fried chicken sandwiches are a popular indulgence, but they can put a huge strain on carb intake. For a healthier option, go for chicken nuggets instead. This lower-carb version will tame your craving for crispy fried chicken without going overboard on the carbs.
By keeping these swaps in mind, you can enjoy your favorite fast food without feeling guilty. Whether you're in a rush or just need a quick bite, these simple changes will help you consume fewer carbs and keep your diet on track.
4. Decoding Your Drive-Thru Menu: Low-Carb Options
Going low-carb isn't as hard as you think when eating out. Finding healthy and low-carb options at the drive-thru can very often be a challenge, but with a bit of menu decoding and a few common strategies, you can make sure to stick to your eating plan without sacrificing your cravings.
Winning the drive-thru battle requires knowledge of what's available. Not all drive-thrus are made equal – so if you come armed with the right tactics, you should come away with tasty, low-carb fare.
Opt for salads, especially those with hearty proteins like grilled chicken, steak, shrimp, and salmon that will keep you full.
Avoid sauces and dressings that will add hidden carbs. Ask for your salad to be prepared dry with oil or vinegar on the side.
If you prefer to eat sandwiches, go for burgers but ditch the bun. Place it in a lettuce wrap or serve it in a bowl with a side salad.
When you're in the mood for some Mexican flavor, ask for burrito bowls sans rice and beans.
Grain-based sides, like those at fast food chains, are typically out of the question. Have a side salad or a side of vegetables instead.
Just because you're attempting to stick to a low-carb diet, doesn't mean that you can't indulge in your favorite drive-thru meals. With the right menu knowledge, these places can become a part of your regular rotation.
5. in a Busy World
With our increasingly busy lives, it can be difficult to find the time to prepare and eat healthy, low-carb meals. Luckily, there are a few fast food restaurants that offer convenient alternatives that are delicious and low in carbs. Here are 5 of the best low-carb fast food options that make a BMI and waistline-friendly meal:
Burger King: With the Bacon King sandwich and other options minus the bun, Burger King can be a low-carb go-to. The Bacon King sandwich is incredibly tasty – but make sure to watch the condiments like mayo and ranch to keep carbohydrates down.
KFC: KFC has a grilled chicken sandwich you can order without the breading – so, you'll get all the delicious flavor without the white flour carbs. Just be sure to watch any sauces and dressings, as they tend to have more carbs.
Chipotle: For a Mexican-inspired meal that won't spike your blood sugar, Chipotle can be a great low-carb fast food option. They offer burrito bowls with just the bowl, which includes the flavorful Chipotle-style fajita vegetables as well as meats and beans.
Qdoba: Qdoba also offers a burrito bowl in which you can skip the flour or whole grain tortilla but still enjoy their other delicious toppings. Add beans for added protein and fiber!
Jimmy John's: If you're looking for a delicious, low-carb sandwich, Jimmy John's Unwich is a great option. You can order any of their sandwiches without the bun and it'll be just as scrumptious. And do ask for lettuce wrap or an Unwich for a gluten-free option.
With these low-carb fast food options available, it's much easier to make healthy, low-carb choices without sacrificing the convenience of fast food. Plus, you won't have to miss out on flavor and satisfying meals!
My Answers
Q: What are some examples of low-carb fast-food meals?
A: Many popular fast-food restaurants have menu options that fit into a low-carb lifestyle, like a grilled chicken sandwich, a salad with grilled chicken, or a burger with no bun. Most places also offer side options like fruit cups, side salads, and steamed vegetables.
Q: How do you know which meals are low-carb?
A: Check the nutrition information on the restaurant's website, or find the nutrition facts on their menu boards. Most restaurants include the information for each item, so you can easily see how many carbs are in each dish.
Q: Are there any benefits to eating low-carb fast food?
A: Eating low-carb fast food is an easy way to enjoy a delicious meal, without having to cook a big meal yourself. It's also helpful for people who want to save time and money – low-carb fast-food meals typically cost less than regular meals.
So if you're looking to have a tasty meal while still minding your carbs, low-carb fast food is definitely an option to consider. Whether you're on-the-go or simply searching for some healthier options, there's plenty of delicious and convenient options so that you can get your low-carb fix. Bon appetit!