Are you a junk-food aficionado already dreading the much-dreaded 'carbs'? Not to worry–we've got a solution that won't have you sacrificing on the taste: fast food without the carbs! The delicious, carb-free alternative to traditional fast food that'll still hit the spot and fill your cravings. It's a welcome switch for those looking for healthier food options packed with the same flavour you love!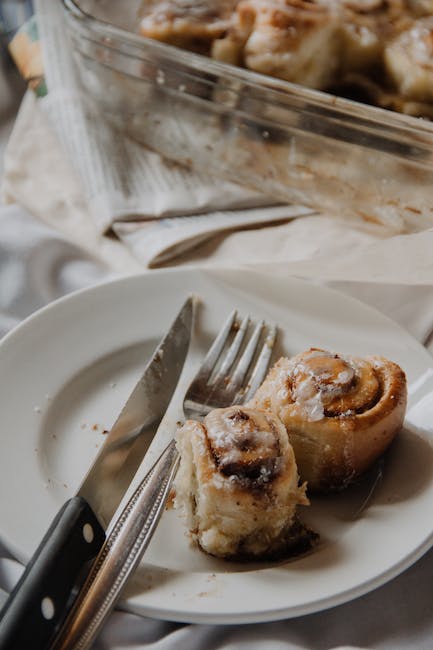 Contents
1. Low-Carb Fast Food – Delicious, Guilt-Free Goodness!
You don't have to deny yourself delicious fast food just because you're eating low-carb. It is possible to enjoy a quick and tasty meal without breaking the rules. Here are some of the tastiest guilt-free options:
Burger Bowl – Get all the flavor and none of the carbs with this burger bowl. A juicy beef patty is served atop a bowl full of lettuce, cucumber, tomato, and onion. You can even add your favorite condiments.
Salad Wrap – For a different kind of wrap experience, try a low-carb salad wrap. It's made with lettuce, cucumber, tomato, onion, and your choice of lean protein wrapped into a flavorful tortilla.
Lettuce Bites – For a unique take on the sandwich, try lettuce bites. Make mini-burgers using lettuce leaves as the bun, and top with your favorite burger toppings.
Don't forget the sides! There are plenty of options that are low-carb and just as delicious. Fries can be substituted with broccoli, peppers, or mushrooms. And don't forget about salads, yogurt parfaits, or an Apple Pie-ccino.
Next time you're tempted by a greasy fast food joint, head over to one of these low-carb options. They're just as tasty – and without the guilt. Happy eating!
2. What Fast Food Options are Low-Carb Friendly?
Finding the tastiest food that won't mess up your low-carb diet isn't always easy. You'd be surprised, though — there's actually a lot of delicious fast food options that are low-carb friendly!
Salads are a great starting point if you're looking for a fast food low-carb meal. Most fast food chains will have a salad bar or a selection of salads you can choose from. You can either choose from the salads they offer or create your own. Be mindful of the dressing – make sure it is low carb and preferably non-sugary. Here are some of the salad options to look out for:
Cobb Salad
Caesar Salad
Grilled Chicken Garden Salad
Tuna Salad
Green Salad
Burgers are a low-carb dream! Instead of the bun, opt for a lettuce wrap or simply have it without the bun. Many restaurants also offer bunless burgers these days. Make sure to replace fries or other high carb side with a healthier option like a side salad or fruits. Here are some of the bunless burgers you can choose from:
Bunless Cheeseburger
Avocado Burger
Chili Cheeseburger
Teriyaki Spiced Burger
Veggie Burger
Wraps are a go-to low-carb item. You can get protein-rich chicken, tuna or even veggie wraps; all you need to do is bet sure to ask for no bun. Most wraps come with a side of fries, onion rings and other sides, so request a side salad or veggies as a side.
3. Prepare Your Own Low-Carb Fast Food at Home
If you're on a low-carb diet, but missing the ease and taste of your favorite fast food restaurants, why not take matters into your own hands? With a few simple ingredients and a bit of love, you can easily whip up a few low-carb meals that taste just as good – if not better – than anything you could buy.
Here are a few suggestions:
Replace your white carb-loaded buns or wraps with slices of lettuce or zucchini.
Create hearty dishes with cauliflower rice in place of traditional white rice.
Turn your burger into a bowl with a mix of your favorite protein and veggies.
Experiment with alternative sandwiches – like grilled cheese – and fill the inside with proteins and greens.
Fry up a few egg whites in a tortilla to make a delicious egg wrap.
Bake or grill some lean proteins and top them with a delicious sauce for a truly low-carb meal.
The possibilities are truly endless! So get creative and remember – the key to low-carb fast food is to find delicious replacements for your favorite carbs. Your diet doesn't have to be dull or boring – it can be full of flavor and fun. Happy cooking!
4. Unleash Your Inner Chef: Making Low-Carb Fast Food Recipes
Healthy eating doesn't have to mean sacrificing flavour or indulging in tedious salads every night. With the right ingredients, you can make fast food that's both low-carb and absolutely delicious. Here are some meal ideas to get you started:
Mexican fajitas: Ditch the last remaining flour tortilla and replace with lettuce leaves or low-carb wraps. Fill with your favourite Mexican vegetables, lean chicken or steak and plenty of jalapenos, chilli and spice.
Crispy salmon burgers: Bursting with flavour and omega 3s, you can still get that classic burger texture with crushed almonds and a quick fry in the pan.
Grilled steak salad: A protein-packed delight with the added crunch of walnuts, tomatoes, cucumber and avocado.
Cauliflower pizza nets: The creamy cheese sauce and tangy tomato base create a fresh twist on a classic without the worry of refined flour. A few Italian herbs and spices are all you need to reinvigorate an old favourite.
These recipes may seem time consuming, but they can often be made in less than 30 minutes. Plus, most of the low-carb fast food staples already come pre-prepared, so you can save yourself time for trying even more inventive recipes! So get creative in the kitchen, experiment with different ingredients and enjoy a nutritious meal without having to spend hours in the kitchen.
5. Get Your Deliciously Healthy Fast Food Fix!
You can get your fast food fix while still enjoying your health with these delicious alternatives. Who says you can't have both? Here's how you can have your cake and eat it too:
Go Greens: Fresh salads are always a great way to give your body the nutrition it needs. For a tasty treat, go with a healthy stir-fry veggie dish. Or why not give a spinach wrap a try? It's so easy to whip up with your favorite ingredients.
Say Yes to Grains: Grains are a great way to get some extra nutrients in your system. Try tasty pitas with lettuce, onions, tomatoes, and feta cheese. You can also use wheat, rye or brown rice cakes as a great base for your meal. For a more substantial meal, create your own veggie bowls with quinoa and any other favorite healthy toppings.
Go Lean: Lean protein can be a great addition to any meal. Start with grilled chicken or turkey, and add grilled vegetables in a wrap. If you're feeling adventurous, you can try out turkey burgers with a side of baked sweet potato fries. For seafood lovers, try a seafood stew made with white fish, mussels, and scallops for a healthy and tasty meal.
My Answers
Q: What kind of foods can you find at fast food restaurants that don't contain carbs?
A: Many fast food restaurants are now offering meals that are heavy on the proteins and veggies, and light on the carbs. This could include items like lettuce-wrapped hamburgers, tacos filled with grilled meat and veggies, and salads with grilled chicken. Most restaurants are also offering low-carb options for sides, like steamed vegetables or a side salad.
Q: What are the benefits of eating low-carb options from fast food restaurants?
A: Eating low-carb options from fast food restaurants can be beneficial in multiple ways. The meals are typically lower in fat and calories than standard fast food offerings, since they leave out the bun. This can help you maintain a healthy weight. Plus, with so many delicious low-carb options available, it makes eating healthy at fast food restaurants easy and attainable.
Q: Does eating low-carb fast food save you time?
A: Absolutely! Low-carb fast food options can actually save you time. Most of these meal options are ready quickly and don't require a lot of preparation. You can have a nutritious and delicious meal without spending all your free time in the kitchen.
No need to worry about packing on the pounds anymore – low-carb fast food is here! With some delicious options on the menu and healthier alternatives to our favorite snacks, there's no reason to not indulge in the fast food experience. So go ahead and indulge – no carbs, no guilt. Yum!