Are you looking for tasty, healthy meals that don't require loads of carbs? You've come to the right place! In this article, we'll look at how you can make delicious, low-carb meals without sacrificing flavor. From spices to alternative ingredients, there's something for everyone to try in an effort to eat better! So get ready to learn more about eating healthily without depriving yourself of enjoyable meals.
Contents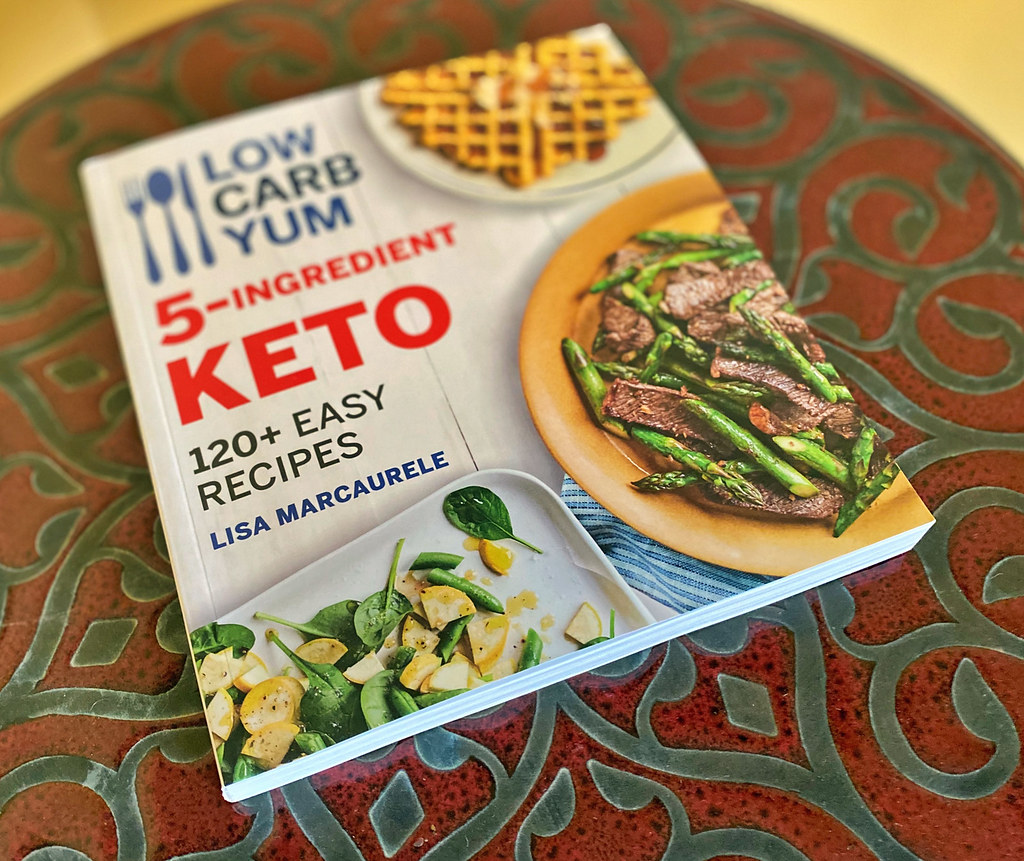 1. Delicious Low-Carb Delights: Get Ready to Enjoy a Healthy Meal!
Easy and Quick Recipes
Getting yourself to put together a healthy meal can be difficult, but it doesn't have to be. Why not break the stereotype and put together some delicious low-carb meals that will leave your taste buds begging for more?
Here are some great recipes that you can try making for your low-carb meals:
Vegetable chili
Grilled zucchini with herbs
Vegetable soup with a twist of flavor
Stir-fried mushrooms
Grilled asparagus
Taco salad
The best part? You don't have to spend hours in the kitchen to make these recipes. Above all, they are delicious and healthy. If you'd like to take your meal up a notch, add a few spices or herbs to the already nutritious recipes. Get ready to be amazed at exactly how tasty low-carb-eating can be.
2. Easy Low-Carb Eating: Yummy Recipes to Try at Home
Ready to take a stab at living the low-carb lifestyle? The good news is, you don't have to sacrifice flavor in the process! Here's a few delicious low-carb recipes to get you started.
Mexican-Style Bowl: Nothing says yum like a bowl of Mexican-style goodness. Toss together some grilled chicken, avocado, diced tomatoes, cilantro, and low-carb veggie rice for a dish that's sure to satisfy. Top it all off with a drizzle of lime juice and you've got yourself a delicious dinner!
Zucchini Noodles: Forget the carb-filled spaghetti – when it comes to pasta, zucchini noodles are the way to go. Whether you choose to bake them, stir-fry them, or serve them raw, they'll make the perfect base for any veggie-packed sauce of your choice. Sprinkle on some freshly grated parmesan cheese for the ultimate low-carb indulgence.
Salmon Bowls: Delicious, nourishing, and low-carb? Count us in! Start by roasting some broccoli, sweet potato, and bell peppers until nice and crispy. Toss the veggies on top of a bed of greens, add a fried or grilled salmon fillet, then top it all off with your favorite low-carb dressing. It's an easy and delicious meal that you can whip up in no time.
3. Low-Carb Made Simple: Tips and Tricks for Busy People
Create Meal Plans
If you're short on time but still want to keep the carbs low, then prepping meals ahead of time can be a lifesaver. Not only will you save time, but you can be sure that you're keeping those carbs under control. Plan out your meals for each day of the week, and decide what ingredients you need. Make sure you incorporate plenty of healthy fats and proteins in each meal. Then, when you go to the grocery store, pick up whatever you need so you'll have that meal ready to go one night of the week.
Get Comfy with Your Kitchen
If you want to save time and still keep the carbs low, then get cozy with your kitchen! There are plenty of low-carb meals that are easy to make and don't require a lot of time. For example, a veggie omelette with bacon, avocado slices, and tomatoes can be ready in less than 10 minutes. If you need something a bit simpler, even a hard boiled egg with cheese and veggies is delicious. Don't forget to add plenty of healthy fats like olive oil and coconut oil to add flavor and give your meals a pep in their step!
Be Wise with Your Carbs
If you want to keep the carbs low, but still enjoy a snack now and then, then be wise about which carbs you choose. Low-carb choices include almonds, walnuts, avocados, dark chocolate, cauliflower, and yogurt. Not only are these choices delicious, but they aren't loaded with carbs either! As a bonus, many of these snacks have plenty of health benefits, too. You can also check the nutrition labels of packaged foods, and find snacks that still fit into your low-carb plan.
4. Lighten Up: Delicious Low-Carb Ideas for Every Occasion
Are you looking for healthy dinner ideas without all the carbs? Look no farther! With just a few simple recipes you can lighten up your meals and still enjoy delicious food. Here are some yummy low-carb dishes to try:
Grilled Salmon with Lime and Avocado: Start with a great piece of wild-caught salmon, brush with a lime juice, spice with a generous helping of freshly cracked black pepper, accompany with avocado slices and a sprinkle of cilantro.
Chicken Lettuce Wraps: Perfect for lunch, the wraps made from fresh lettuce, they are stuffed with juicy, marinated shredded chicken, queso fresco, pico de gallo and avocado slices, all wrapped in a creamy taco sauce.
Zucchini Noodle Salad: Enjoy a warm summer salad with a twist. Spiralized zucchini noodles are combined with a fresh tomato, spinach, and feta. For even more flavor, top your salad with a zesty vinaigrette.
Packed with Flavour: Whether you're looking for dinner, lunch or just a snack, these low-carb recipes are sure to satisfy your taste buds. From a spicy taco sauce, to fresh herbs and zesty dressings, each dish is packed with flavour your whole family will love. Spice up your mealtime with low-carb options for every occasion!
5. Sinful and Healthy: Savoring Low-Carb Treats Without the Guilt
Who said you have to give up your favorite snacks when trying to watch your carbs? As long as the portion size is spot on, it is possible to enjoy a scrumptious treat without feeling guilty. Keep reading to discover some divinely delicious yet low carbohydrate snacks.
If you're looking for something sweet, why not opt for some fluffy protein pancakes? You can simply mix together two scoops of protein powder, one egg, and a splash of milk. Fry them in a pan with some butter and get ready to be blown away by the taste! Top with a few blueberries and a sprinkle of honey or maple syrup and you have a protein-packed guilt-free snack.
Alternatively, why not try out some mini low-carb calzones? You can make your own base with almond flour or coconut flour and experiment with different flavors such as pesto, tomato, and cheese. You could even add some cooked mini chicken sausages for something more indulgent.
These two delectable snacks are part of a range of low-carb treats which can help you stay healthy without compromising on flavor. Here are some other little treats to try:
Almond flour flatbreads with a dip of your choice
Yogurt covered strawberries
Fruit and salad skewers with a honey-mustard dressing
Protein bread with nut butter
Remember, as long as you rehearse portion control as well as pick healthier low-carb substitutes, you can splurge on the treats you love without feeling guilty.
My Answers
Q: How is low-carb eating beneficial?
A: Low-carb eating is beneficial because it helps your body use glycogen more quickly, which helps prevent energy lows. Additionally, by reducing your carb intake, you're taking in fewer empty calories and processed foods, which can help you achieve a healthier lifestyle.
Q: Are there any tasty low-carb meal ideas?
A: Absolutely! Low-carb meals can be just as delicious as any other meal. Try roasting vegetables, making salads with plenty of fresh vegetables, grilling lean proteins like chicken and fish, and adding small amounts of complex carbs like quinoa and brown rice. There are so many delicious and healthy low-carb recipes to try!
Whatever your lifestyle or preferences, there's no doubt that low-carb meals can be both tasty and healthy. So why not give them a try? You won't regret it! Bon appétit!